My name is Aaron Davison. I've been writing songs for over fifteen years. I attended Berklee College of Music in the mid 1990's where I majored in Songwriting. It was during my time at Berklee that I was first introduced to the concept of writing songs for film and television as a career.
Although at the time I was mildly intrigued by the possibility of this career path, it wasn't until eight years later that I decided to seriously entertain the idea. At this point I had played in a variety of bands and had still yet to achieve my elusive goal of becoming a rock star. One day while surfing the Internet I came across an article about a Berklee Alum who made a living, in part, writing songs for Film and Television. This article inspired me to make a serious effort to pursue the craft of writing music for Film and Television. I realized that during all the time I had spent chasing my dreams of rock and roll stardom I had passed over many more attainable goals that could have helped me make a living doing what I love to do most, playing music. I also realized that accomplishing these goals would probably actually get me closer to where I wanted to be. Within six months of reading the article I had signed my first licensing deal with a publisher.
The first time I heard my music on Television was truly one of the most exciting moments of my life! After years of writing songs, taking guitar lessons and playing in bands, my music had, in an instant, been heard all over the world. It's hard to explain just how thrilling it is to see something you've invested so much hard work and passion in pay off. And beside the emotional high of hearing my music on Television I was also thrilled when a few months later I received a check for over $ 800.00 – for 55 seconds of airtime! Like I said, I didn't really start out with the goal of writing music for Film and Television, but I've always had the goal of getting my music heard and getting paid for it. Thanks to many different placements over the last few years, I've been able to accomplish both of these goals.
Why Your Music Is Needed
If you've never paid attention to the background music used on television shows before, start listening! Music is a huge part of both TV shows and Films. It's used to enhance scenes and story lines. It's easy to ignore if you're not actively listening for it – even as a musician. But it's everywhere. Commercials, TV Shows, Video Games, Films, Websites and other mediums all use music as an important part of their presentation.
Much of the music that is used comes from independent musicians. Songwriters like you. The reason for this is that well known songs come with hefty licensing fees. It can cost tens of thousands of dollars to license a well known song. This is why many music supervisors turn to independent music as a cost effective way to use music in their productions. Depending on the production and budget, independent music is often used in lieu of "hit" songs. This provides a great opportunity for the independent musician looking to get started in the music industry. Think of it as the "minor leagues" of the music industry.
Over the last few years I've put together a very comprehensive list of places to submit your music in the TV and Film Music Business – click here to check it out!
Aaron Davison is a Berklee College Of Music Alumnus who has been working in the music business for over ten years. His songs have been heard on a variety of television shows and he has performed live throughout the midwest. Visit http://www.aarondavison.com for more information on getting your songs placed in TV and Film.
Article Source:
http://EzineArticles.com/?expert=Aaron_Davison
Watch more Filmmaking 101 videos: www.howcast.com Subscribe to Howcast's YouTube Channel – howc.st Set a budget for your first movie with the help of these film industry tips. Howcast uploads the highest quality how-to videos daily! Be sure to check out our playlists for guides that interest you: howc.st Subscribe to Howcast's other YouTube Channels: Howcast Health Channel – howc.st Howcast Video Games Channel – howc.st Howcast Tech Channel – howc.st Howcast Food Channel – howc.st Howcast Arts & Recreation Channel – howc.st Howcast Sports & Fitness Channel – howc.st Howcast Personal Care & Style Channel – howc.st Howcast empowers people with engaging, useful how-to information wherever, whenever they need to know how. Emphasizing high-quality instructional videos, Howcast brings you experts who provide accurate information in easy-to-follow tutorials on everything from makeup, hairstyling, nail art design, and soccer to parkour, skateboarding, dancing, kissing, and much, much more. Step 1: Plan an ideal budget Sit down with the director and plan out an ideal movie budget. It doesn't have to be too detailed. Tip A budget is typically divided into four cost sections: talent, production, post-production, and miscellaneous. Step 2: Cut the ideal budget in half Now, tell the director you want to slash the budget in half. He'll probably be furious, but it'll help him think in terms of dollars and cents. Tip Hiring film students, shooting digitally, and using unknown actors and …
Video Rating: 4 / 5
***********************PLEASE EXPAND******************* If you are new to my channel and don't know what BOAB means it stands for "Beauty on a budget" where I do a monthly look using affordable products 🙂 I had so much fun doing this look. I am glad I finally got my vision on my face and out to you guys. I have so many ideas and inspiration at the moment that I am excited to film each video I have in mind. Don't forget to comment below and let me know what you think. Eye Kandy: bit.ly Unfortunatly it won't let me open the glitter I used in a sperate window but I linked you to where you can browze through all of them 🙂 Lash report pigment: etsy.me #102 lashes (and they are only .99!!!) bit.ly ********************************************* Products I used: Eyes: UDPP NYX Jumbo pencil in Black bean NYX JUmbo pencil in Milk Wet&wild 8 pan palette in Blue had me at hello The Lash report pigment in Spun Sugar Eyekandy Glitter in Spearmint Nigel Emporium Lashes MSL- 102 Cheeks: Hard Candy Fox in a box in Smooth Talker Victoria Secret Highlighter in All or nothing Lips: NYX round lipstick in Summer Love Face: MUFE Matte velvet+ in 20 Loreal tru match in W3 QUO Duo concealer in Light **************************************** Earrings: Ardenes Necklace: Forever21 Nailpolish: Mint Sorbet **************************************** Where to find me Instagram: Notez Fan Page: on.fb.me Twitter: www.twitter.com tumblr: www.stilettosandglitter.tumblr.com formspring www.formspring.me email …
Video Rating: 4 / 5
Question by Dark Wind: What is a good camera for filming YouTube videos?
I asked a similar question a couple of days ago. This is actually what I meant to ask. But right now I use a flip mini and the quality isn't so great. Are there any good cameras for filming high quality videos? Budget: $ 200. If you want to check them out my account name is jawckamoe
Let me change the budget. Let's go with $ 400
Best answer:
Answer by Carly
An HD one
Give your answer to this question below!
St. Johns County Commission, District 5
POLITICAL EXPERIENCE: "My background has given me many high-quality experiences and high levels of responsibility as President & CEO of a TV Station and Film/Video Company which was recognized as a Premier Facility for Sony Broadcast of America. My …
Read more on WJXT Jacksonville
Super Hero Fat Loss
Build A Body That Can Fight Crime, Thwart Evil, And Burn Fat With Super Human Speed.
Super Hero Fat Loss
[wpramazon asin="091882821X"]
Listen on Spotify: open.spotify.com Download on iTunes: itunes.apple.com Follow Ane on Facebook: www.facebook.com Music video by Ane Brun performing Do You Remember. Follow Ane Brun, buy the single on Itunes, and more anebrun.com (C) 2011 Balloon Ranger Recordings AB. Though "Do You Remember" is the first chapter released from a short film based to music from Ane's forthcoming album "It all starts with One", it is the third chapter in the film that houses no fewer than four orchestrated songs to be premiered in autumn 2011. The Director for the whole project Magnus Renfors, says of the venture: "Ane's music is like a great ocean housed under the roof of a great old theater, where pictures are hung from the threads of the music shooting out, so it really does the job itself. That said, the images require a certain height and a substantively dramatic level, otherwise the music, sometimes so sublime and skin tingling, can rush over the head of the visual aspects. Ane and I have done stuff together since 2003 and already on the last album we talked about doing something bigger, more coherent, and this time it was really the one. " "ONE", as the film is called, is a poetic tapestry incorporating various threads interwoven on several levels, integrating and complimenting Ane's delicately composed branches between hope, rage and grief. A heavy period of post-production is now rolling with the other chapters before the film is fully released in the fall. The film is produced by …
A few film and video budgets products I can recommend:
Bring It On: The Musical – Broadway
"Contrary to popular belief, I was not a high school cheerleader," Bring It On screenwriter Jessica Bendinger wrote in production notes to the 2000 film comedy. Instead … Peyton signed on to direct a 45-day shoot on a modest budget of $ 10 million and …
Read more on Broadway.com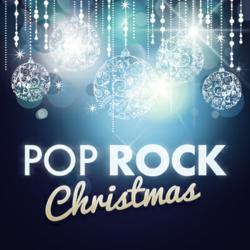 Los Angeles, CA (PRWEB) July 22, 2012
While it may be far to soon for most people to start thinking about Christmas, RoyaltyFreeKings.com today announced a new addition to their royalty free Christmas music lineup – Pop Rock Christmas. Aimed at independent video and radio producers who often experience their busiest period of the year as the holiday season approcahes, the album features ten well known Christmas carols with modern pop rock arrangements. Complimenting the range of pop rock styles featured on the album, each track also has available sub mixes and individual instrument stems, giving producers greater options and mileage out of the ten tracks featured on the royalty free holiday music album.
Tracks on the Pop Rock Christmas album include: God Rest Ye Merry Gentlemen, Good King Wenceslaus, Hark! The Herald Angels Sing, Joy to the World and Oh Come All Ye Faithful.
RoyaltyFreeKings.com is busy building up a collection of Christmas themed albums, with three other albums currently in production: Acoustic Christmas – featuring live violin, guitars and mandolin, Epic Christmas – traditional Christmas carols set to massive modern orchestral arrangements and Piano Christmas – solo piano versions of Christmas carols. These albums will compliment a recently released album – Jazz Christmas – featuring authentic live jazz renditions of well known holiday songs.
RoyaltyFreeKings.com's aim, since launching in early 2012, has been to make searching for background music for video production easy and streamlined. The main benefit of a crowd-sourcing business model, like that used by many royalty free websites, is a rapid expansion of content. The downside is inevitable – with so many tracks being uploaded, the catalog easily gets bloated with mediocre music that does little to enhance a project, whether it's a commercial, wedding video, film or webisode. Producers looking through websites licensing stock music (also known as 'library music' or 'production music') have to either waste time sifting through such huge collections of music to find something they'd actually want to use, or worse – settle for something inferior just because they don't have the time to continue searching.
Through a careful vetting process of each track, RoyaltyFreeKings.com only allows in music that meets a strict standard of musicality and production value. The result is a streamlined shopping experience where a producer can find, purchase and download the music they need within just a few minutes.
In June RoyaltyFreeKings.com also added a large expansion of their free background music download section. Available to anyone working on a project (with just a few exceptions) with a budget of less than US$ 250,000, each free track is available for immediate download. The range of styles and genres include: epic dramatic orchestral, ambient piano, jazz, comedy, rock and suspense tension. The selection of royalty free music for free covers full length tracks and music loops.
The music featured in the free section is aimed at people who need legal clearance for the music they use, but don't necessarily have the resources to pay for it. Owners of YouTube "partner' accounts fall into this category – where using unauthorized music runs the risk of getting an account suspended, or worse: getting sued by the owners of the music.
RoyaltyFreeKings.com's collection not only covers the most used styles and genres of music, such as: pop rock, acoustic and romantic, suspense tension and heroic inspiring, but also a growing list of unique 'hybrid' albums. Some of these include 'Epic Patriotic' – US patriotic songs in an epic trailer music setting, 'Patriotic Punk Rock' – American patriotic songs set to edgy punk rock arrangements, 'Jazz Patriotic' – featuring live saxophone, piano, drums and bass, and the upcoming releases 'Acoustic Christmas' and 'Epic Christmas'.