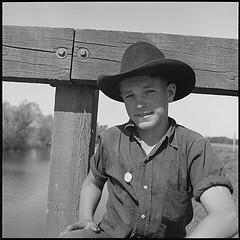 by
The U.S. National Archives
There are many types of contracts used in the music industry. Some are very detailed and specific to any number of services that may be provided. It is a good idea to have an understanding of the basic types of music contracts that you are most likely to see if you are (or intend to become) a music professional.
However, it is first important to understand the basic forms of rights and compensation. Songwriters, publishers, and performing artists are compensated in a variety of ways. In the United States, there are specific rights in direct accordance with Copyright Law as well as rights associated with specific usages. Contracts are used to firmly establish rights and compensation in all cases.
First, Copyright Law provides for songwriter compensation and publishing compensation. The Law guarantees the payment of those folks holding the rights for a specific work. While these amounts have a set rate, they are generally split 50/50 between songwriting and publishing rights. Of course, songwriters, publishers, and record companies will negotiate for portions of these guaranteed payments and the provisions are generally outlined in a contract. This portion of the compensation is usually monitored and distributed for registered works through the professional rights organizations such as ASCAP.
These days, there are many more options available for an artist. The more traditional option is to sign with a record label that will take care of the distribution and marketing. For someone signing with a record label, there is additional compensation for performing a song. This is usually paid to the performer by the record company in accordance with a separate contract. This contract may or may not additionally address the above rights which are guaranteed by law. For example, payment from the record company may also be direct to an artist which does not necessarily involve the rights described herein.
Advances are a form of payment that a record company may offer to an artist, but it usually operates like a loan from the bank. That is, until sales reach a specified point, a specified portion of income received by the record company and expenses accrued on behalf of the artist are maintained in the artist's account. In this case, the advance is already in the account as a form of "debt" to the record company. It is possible for an artist to actually "owe" money to the record company long after release if sales are weak and the terms are not favorable. Cross collateralization is a term that refers to using the funds from an additional, separate work to "pay off" the "debt" from a previous work.
By contrast, the independent artist will hire services or provide their own distribution and marketing. In this case, the profit from the sale of material becomes much less complex in nature but the ability to reach the public becomes very difficult as the traditional infrastructure for gaining exposure remains very much in play. That is, relationships that exist between record companies and the mass media outlets are very strong. Nonetheless, there are increasing numbers of independents who are finding markets for their music and the profit margins are much more favorable when an audience is found. The proceeds from the sale of digital downloads and tangible media are then collected and apportioned by the artist or someone managing the money for the artist.
There are also Mechanical Rights that are collected and paid for each public play or in most cases, compensated with blanket fees. These rights are monitored and collected in a similar fashion as the above described songwriting and publishing rights. The Harry Fox Agency is one of many companies that monitor the usage of songs as a service to an artist. Some publishers also perform this service on behalf of the artists they represent as it is also in their interest to make sure the publishing component of the fees are paid.
Finally, there are synchronization rights which are associated with films and television shows. Forms of compensation for commercials may vary but are generally paid directly to the associated parties by the sponsor.
All of these forms of compensation are separate and require specific agreements to protect the parties involved. These forms of compensation also require a level of diligence to insure that payments are received when the material is used. The following types of contracts are intended as an aid to help you, the music professional, better understand the types of arrangements that you are likely to encounter:
Artist Recording Contract – This contract is directly between an artist and a recording studio. It is intended for a specific recording. The provisions generally include the form of compensation for the artist as well as those people who perform on the recording. This is separate from a Record Company Contract as outlined below.
Artist – Record Company Contract – This contract is directly between an artist and a record company. In this case, a record company handles distribution and marketing of recorded materials for the artist. To distinguish from an Artist Recording Contract, a Record Company Contract allows an artist to work through the record company to obtain the services of a recording studio or a record company that may have their own recording studio. Again, the provisions are for the forms of compensation to the artists.
Assignment of Copyright – This contract is to assign the rights for a previously copyrighted material to a company or individual for the purpose of marketing. This assignment is a form of guarantee for the company or individual who intends to devote their time on behalf of the artist. This contract does not provide for a transfer of ownership. That is, the songwriter retains ownership of the work but has assigned the rights to another individual or company.
Collaboration Agreement – This is a type of contract that specifies the degree of ownership of a work that is done between two or more artists in a collaborative effort. While collaborations were frequently done without a contract between artists who worked side by side, it is now becoming necessary with long distance collaborations between people who do not know each other aside from correspondence and telephone calls.
Co-publishing Contract – This contract is usually between an individual or company (publisher) and a larger publishing company. It is a way for a smaller publishing company or individual to collect a portion of the publishing component of compensation in exchange for acting on behalf of the artist.
Copyright License and Contract – This contract is between the individual or company who holds the rights (or assignment of copyright) and a record company. This contract is used by publishers to obtain the services of a record company on behalf of an artist.
Exclusive Songwriter Agreement – This is a form of employment contract in which a publisher might hire a songwriter to write songs. This type of contract typically does involve transfer of ownership to the publisher in exchange for a salary paid to the artist. This type of contract sometimes does not provide for listing the songwriter's name in association with a given work.
Exclusive Songwriter Contract – This contract is for a specific writer who is expected to produce a specific work over a designated period of time. It is similar to the above, but is not considered a form of regular employment as the contract has a fixed time and the intention is for a fixed body of work for which the songwriter will receive credit. Rights are typically assigned as part of this type of contract to the publisher or record company but ownership is retained by the artist.
Film Synchronization Contract – This contract is between the individual or company holding the rights to a song and a film production company. The compensation is generally tied to the performance of the film at the box office, but may also have a fixed advance with no provisions for royalties.
Foreign Agency Contract – This contract is used when an artist and the agent live in different countries. It is a form of agency that may be used to guarantee compensation for an individual who wishes to work on behalf of an artist who may or may not have an existing work in another country.
Publisher – Record Company Contract – This contract is between the publisher and the record company. It involves the normal forms of compensation to a publishing company who has the rights for a specific body of work. These forms of compensation, usually in the form of royalties, are related to the sales volume. It is also specific to the services that will be provided by the record company in exchange for the license to distribute the material.
Publisher Royalty Sharing Agreement – This contract is between the publisher and the assignee. Provisions in the contract are for the specific percentage of a royalty to be paid to an assignee. There may also be provisions for expenses. This contract is usually to establish a form of payment to a third party in exchange for a service or for exposure. For example, a publisher may use a portion of their compensation to improve the chances for success.
Publisher Royalty Sharing Contract – This contract is usually between the publisher and a record company which is an additional form of payment to the record company for a record deal with an artist. Record companies may negotiate for songwriting, publishing, and merchandising in addition to the compensation stipulated in the Recording Contract.
Single Song Option Contract – This contract is also referred to as a "hold". It gives a publisher a set amount of time to find an artist, larger publisher or a record company who is interested in a specific song. This contract may also be used by the artist or by the record company who wants to have the option to use the song when it is time to record.
Sub Publishing Agreement – This contract is used when the artist and publisher live in different countries. It is most often used when the artist has a published work in another country. For example, if the artist has a cd in Germany, then the German publisher (or the individual or company holding the rights for the work) may wish to have the work promoted in the United States. A Sub Publishing Agreement allows the publishing company operating in the United States to act on behalf of the individual publisher or publishing company in Germany for a published work.
Each of the aforementioned contracts is available through any number of sources. While it is possible to modify an existing contract or purchase a basic contract online, it always makes sense to have someone review the contract or contracts prior to execution. Each contract should be very specific with regard to the parties and the work for which it is intended. Jurisdiction should be established to determine which laws will apply. Also, it is important to understand the idea of precedence. Contracts will be interpreted in accordance with different state laws, but they will also be interpreted in order of precedence. Precedence refers to the legal order of interpretation of each contract when there is a dispute. While most of the above contracts will stand alone, there are many cases in which more than one contract is required. There are also cases when there is a conflict with more than one contract claiming the same exclusive rights. Contract Law has very specific rules for determining precedence which should be understood prior to entering into a contract. It also helps to have an Arbitration Clause to reduce the potential for excessive court costs. The laws in the court system and the laws used by the American Arbitration Association are the same within any given state. In general, if exclusive rights are already properly bound by contract, they may not be claimed otherwise.
Part I begins discussing the basic elements of a contract including whether a contract is required to be in writng, what elements are necessary to form a valid contract as well as a discussion on unenforceable contracts as a result of the object of the contract. Part II of this video series discusses the capacity of parties to contract as well as facts to consider when entering into a contract either individually or on behalf of a corporte entity. Part III of this video series uses the facts and findings of past court cases to discuss the importance of an offer, acceptance and consideration to a contract. Finally, Part IV of this video series reviews the importance of written contracts as well as specific terms and provisions that should be considered to be included in written contracts.
Video Rating: 5 / 5
Here's PART 2 – again, this is greared more towards those who are Makeup Artists, aspiring MUAs, or those who are just interested in what a typical Makeup Contract should include. This is more of a suggestions video. I'm not a Lawyer, so I can't give any legal advise. If you havent seen Part 1, do so. EnJoy!
Question by ME: How do u get contracts for dump truck work?
I need a contract, to do dump truck work! I will be owning my own dump truck soon. I would like to know how other owner operaters get contracts for dump trucks!
Best answer:
Answer by Arthurlikesbeer
put adds in your local news papers and phone books,ya gatta get you name out there and you will get work
Know better? Leave your own answer in the comments!
Warburg Pincus Sues Titan Petrochemicals Over Contracts
Warburg Pincus LLC, the New York- based private-equity firm that says it has invested more than $ 215 million in the companies of Titan Petrochemicals Group Ltd. (1192), sued for misrepresentation and breach of contract. Titan, its founder Tsoi Tin Chun …
Read more on Bloomberg
E-mini Trading Course.
Learn How To Trade S&p 500 And Nasdaq-100 E-mini Contracts. Joint Venture Offers Welcome.
E-mini Trading Course.
[wpramazon asin="B000Y14U5Q"]
I'm making a last minute push for 15th prestige. I've been attempting every contract. I had 0 tomahawks in my Black Ops career until recently. I've been doing dumb things like using scout on a commando while I go for the commando contract at the same time. I've been taking out spy planes and even care package aircraft.
Check out these contracts products:
Marriage contract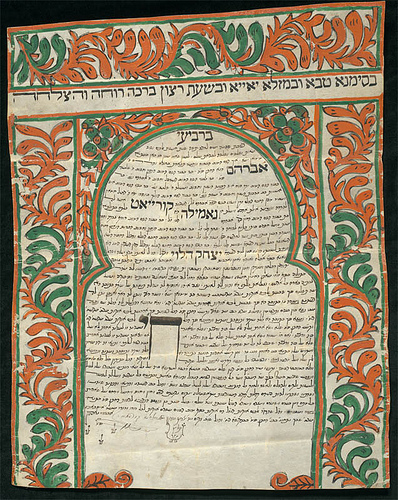 Image by Center for Jewish History, NYC
Description: Marriage contract
Artist: Unknown
Medium: paint on parchment
Date: Tetouan, 1872
Persistent URL: digital.cjh.org/R/?func=dbin-jump-full&object_id=244141
Repository: Yeshiva University Museum
Accession number: 1981.005
Rights Information: No known copyright restrictions; may be subject to third party rights. For more copyright information, click here.
See more information about this image and others at CJH Digital Collections.
Miliband questions outsource of Olympic security
Plans to outsource police services to private security companies such as G4S have been called into question by the Labour leader, Ed Miliband, as it emerged yesterday that the Home Office and police still hold nearly £600m of contracts with the …
Read more on The Independent

New York, NY (PRWEB) July 20, 2012
Vikki S. Ziegler, Esq. Nationally-Acclaimed Matrimonial Attorney and Civil Litigator, launches her new book called-The Premarital Planner "Your Complete Legal Guide to a Perfect Marriage".

Its Time to Stop the Divorce Epidemic and Invest in your Marriage
THE PREMARITAL PLANNER

Were all familiar with the sobering facts about marriage in America. Based on national statistics, roughly half of all marriages will end in divorce. Weve all heard the truth, because marriage experts and struggling couples repeatedly state it: Marriage is hard work. Yet, too often, people in love get swept up in the romance, ignore the truth, and believe their marriage will last foreveruntil they cant escape the sad fact that they need to hire a divorce lawyer.