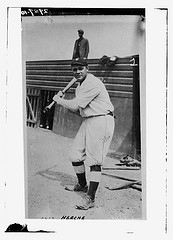 by
The Library of Congress
Today, the hub of the small business and home-based entrepreneur is the computer system and network. For many users and business owners computers are the lifelines of the company, but what if they suddenly crashed? Will your computer service contract cover faulty work, loss of data, or future problems?
Before signing a contract and allowing an IT contractor to perform work on your system or network, it is essential to read the fine print. Often times, unprofessional businesses may offer very little in the way of a warranty. Contracts will alert you to those contractors who may not carry the credentials necessary to ensure your future success, and will also alert you to low-quality technical work. It is important to only work with companies who offer reputable computer support services.
Be aware of poorly written computer service contracts
Purchasing computer service contracts can prove to be one of the most important investments you can make in the future of your work. It's equally important however, to find a contractor with substantive training and a solid service contract; otherwise you may be subject to major problems down the road. Avoid this risk by hiring only those professionals who are willing to abide by your contract and take the time to understand what is covered in the contract.
One way to familiarize yourself with these contracts and know what to look for is by previewing samples of computer maintenance agreements which can be found online from companies that produce contract templates. There are several agreement samples available including, computer service network contracts, network service level agreements and subcontractor agreement forms. No matter which agreement best suits your needs, be sure the company has a reputable track record and that the agreements state who is at fault should future problems arise, the timeframes for coverage and how much liability is covered.
When to look for service guarantees
Any time you hire someone to provide computer consulting or technical support, it is essential to request and closely review the computer service contract. Again, researching service contract templates will prepare you for reviewing contracts. A few of the most common agreements include:
* Consulting Services Agreements – This identifies the work to be performed, and defines the terms and price and payment.
* Network Installation and Maintenance Agreement – Details the guarantees and expectations for the stability, safety and security of networks, and liabilities.
* Subcontractor/Independent Contractor Agreement – Ensures subcontracts and independent contractors perform to the specifications outlined in the contract. It also details the scope of work, price and necessary solutions should the work not meet your standards.
Before signing a contract, protect yourself by taking the time to get the facts. Within the fine print of the computer service contract you want to look for clear and concise language that details the terms of service, coverage timeframes and liability coverage. The contract is your key to knowing exactly what you are paying for and who you are working with.

www.ronorr.com http www.iquestionmark.com Contract for Deed part 9 Depreciation with Taxes Another feature you will want to ask your accountant about is depreciation. Typically the way depreciation works on a property is that you take the sales price of the property, let's say 0000 for an example, and on residential real estate we would divide that over 27.5 years. That's 0000 divided by 27.5= 72.72 per year on average of a tax write-off against your taxes. Again check with your account I believe you can only do this with investment properties and not your current homestead, but please check into this. Also after many years you will have 72.72 + 72.72, etc added up as write-offs over many years. When you eventually sell the property, please keep in mind you will need to pay a recapture fee on that depreciated amount, and this will come back as taxes, so just be prepared and plan for that. Potential Pitfalls of Contract for Deeds to Avoid: There are easily many things to avoid and try to prevent when buying or selling on a contract for deed. Enough time spent going over scenarios and working with an attorney on the final paperwork can prevent a lot of these potential future problems. Working with an licensed agent to see the property and use standard forms will also prevent a lot of future problems. As a buyer you just really need to know that your payments being made to the seller are also being made to the lender from the seller. It's been known to happen …
Video Rating: 4 / 5
The-Flip-Man.com I use a one page contract to wholesale and flip houses which hasn't failed me yet. You can download a FREE COPY of my contract at my site http just submit your info and the next page will allow you to download that contract. If you're not comfortable with my contract,…
Video Rating: 4 / 5
Question by jeepster1515: Where can I find a free downloadable bill of sale and sales contract forms?
Best answer:
Answer by flasher
Your entire business can be operated with QuickBooks program.
Give your answer to this question below!
City says it can't find contract governing mayor's free 1st Mariner tickets
Mayor Stephanie Rawlings-Blake's law office says it can't find the current contract it has argued allows her to accept free 1st Mariner Arena tickets, but can find an older, 1988-version of the agreement with the arena that permits the behavior. "After …
Read more on Baltimore Sun (blog)
[wpramazon asin="0117524557″]

www.cleanbid.net In this direct, tell-it -like-it-is video, we give the answer you NEED to hear – and its probably NOT like anything youve heard on the topic before. So, sit down, strap yourself in, and watch this short, but powerful, video – where youll hear the real deal about bidding janitorial cleaning jobs! And before were done, well reveal what we think IS the key to bidding cleaning jobs competitively – and PROFITABLY. And thats something worth knowing.
Check out these forms contract products:
[The Saint Louis Cathedral and Jackson Square, New Orleans, French Quarter]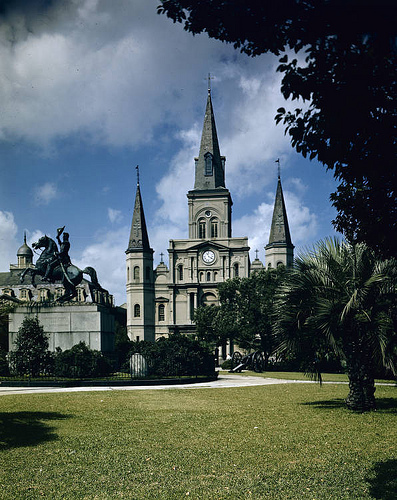 Image by SMU Central University Libraries
Title: [The Saint Louis Cathedral and Jackson Square, New Orleans, French Quarter]
Date: 1946
Part Of: Robert Yarnall Richie photographs
Place: New Orleans, Louisiana
Physical Description: 1 photographic print: gelatin silver; 12.7 x 7.6 cm.
Form/Genre: Photographs; Photographic prints; Gelatin silver prints; Contract prints; Contact sheets
File: ag1982_0234_2855_K1_opt.jpg
Rights: Please cite Southern Methodist University, Central University Libraries, DeGolyer Library when using this image file. A high-quality version of this file may be obtained for a fee by contacting degolyer@smu.edu.
For more information, see: digitalcollections.smu.edu/u?/ryr,34
View the Robert Yarnall Richie Photographs at: digitalcollections.smu.edu/all/cul/ryr/
Football in brief: Morrison's WBA form earns him new deal
Football in brief: Morrison's WBA form earns him new deal. Published on Saturday 15 September 2012 01:55. WEST Brom's longest serving player, midfielder James Morrison, has signed a new four-year contract. The Scottish international has put pen to …
Read more on Scotsman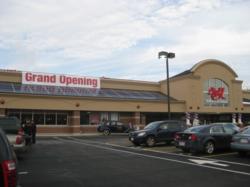 Louisville, CO (PRWEB) September 19, 2012
Real Goods Solar, Smart Energy Capital and Hudson Energy Solar recently completed the installation of a solar array at the new Big Y supermarket in Lee, Massachusetts. Commissioned in August 2012, the array offsets approximately 15% of the buildings annual electricity needs.
Visible from the Massachusetts Turnpike, the 343kW system is installed on the roof of the building and on a solar awning above the stores entrance. The in-store caf