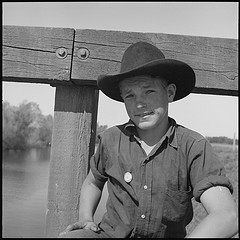 by
The U.S. National Archives
Contract management, simply put, is the administration of different business agreements between your company and any other vendors that you may work with. It begins with a working agreement about what the completed project should look like. Then, as a contract administrator, you have to work backwards to sort out which materials, how much money, and how much time you will need to achieve that goal.
Contract management is also about minimizing the risk involved for your company during the formation of these business relationships. Normally, during contract negotiations, the party with the most resources is able to transfer most of the risk to the other parties involved. Successful contract management can ensure that you are able to assume minimal risk by allowing you to wield greater influence during these negotiations. This benefit can help you save time, money, and work as you lay the foundation for a solid business contract.
All of these elements can make contract management a complex task, which is why management software can be an asset to your business. Especially if you are administrating several contracts at once, a comprehensive software program can help you stay abreast of any major milestones in your business agreements as well as seamlessly combine all of the functions of your business so that you can work more efficiently.
Contract management software can also make creating contracts easier for you by keeping a record of all your previous agreements. And a digital system that can be accessed from multiple places makes sure that you and your staff can communicate effortlessly about important contracts at any given time. In addition to helping you meet your company's business goals, this software can also assure that you are providing the best service possible to your clients by creating more reliable products and strengthening the relationships that you have with the vendors who help you achieve such service.
But these advantages can only be realized if you choose the right software program for your business. When searching for a contract management service, you should make sure that it can be merged efficiently with the contracts that you already have in progress. You will also want to find a program that is easily adaptable so that you and your staff can learn to navigate it with ease.
Contract management for most business owners is a complex process, but it doesn't always have to be. If you can successfully find a program that helps you reap all of these advantages, you can increase your business's capacity to build lasting industry relationships that can boost your reputation. This is the power of good contract management software; it removes any limits on how much you are able to grow your business.
This is SHA NA NA IN CONCERT Part 1 This is from My Videos I've collected for years. I edited it to put the songs in order the best I could. This project I started in early 1993, The group's 25 Anniversary was a year away. At that time, I owned a Video Production Company, And I thought if I could research, and find Rare Concert footage. I would then edited it and send it to the bands Management. And hope to get the Production Contract for "SHA NA NA FROM THE STREETS OF NEW YORK…THE VIDEO!" As I was searching, and searching for the concert footage, it was taking a long time! I also found it was impossible to track down the band in any way! Now, Bowzer & I were friends from My playing days. But, I did not want to call him for a contact number. As he was not happy with the band, and I was not pushing our friendship! So, I never finished My dream project, and the band just released a 25 Anniversary CD. There are a total of Six parts of my project here on YouTube! Have Fun! Love You All, Chuck
Video Rating: 5 / 5
Language of Video Presentation: English. The M998 High Mobility Multipurpose Wheeled Vehicle (HMMWV or Humvee) is an early Humvee vehicle model created by AM General. Developments started in the 1970s when the United States Army concluded that the militarized civilian trucks in use no longer satisfied their requirements. Among the contenders were Lamborghini which in 1977 developed the Cheetah model in an attempt to meet the Army contract specifications. In 1979, the Army drafted final specifications for a High Mobility Multipurpose Wheeled Vehicle, or HMMWV and by July of that year, AM General (a subsidiary of American Motors Corporation) began preliminary design work. In less than a year later, the first prototype, the M998, was in testing. In June 1981, the Army awarded AM General a contract for development of several more prototype vehicles to be delivered to the US government for another series of tests, and the company was later awarded the initial production contract for 55000 HMMWVs to be delivered in 1985. HMMWVs first saw combat in Operation Just Cause, the US invasion of Panama in 1989. Since then, the HMMWV has become the vehicular backbone of US forces around the world. For example, over 10000 were deployed by coalition forces during Operation Iraqi Freedom, the 2003 invasion of Iraq. The basic HMMWV has no armour or protection against nuclear, biological, and chemical threats; it was never designed to offer protection against intense small arms fire, much …
Video Rating: 4 / 5
Question by YoGaba: Daughter was a contract winner at Model Production. Any contract winners with good experience with MP?
Just want to know if there are any contract winners out there with Model Production who had positive experience. She was top 10% winner, but I was just wondering if they give contract to everyone.
Best answer:
Answer by Fred F
I have no idea.
Just don't pay out any money.
Know better? Leave your own answer in the comments!
ADVENTRX And Pierre Fabre Announce Manufacturing Agreement …
For 10 years, Pierre Fabre has successfully developed highly technical manufacturing processes at its FDA-inspected facilities in Pau and Gaillac as a contract …
Read more on MarketWatch (press release)
airboyd.tv Courtesy Third Army/US Army Central/ARCENT/DVIDS AH-64 Apache Gunship Video Pacific Coast And Hollywood Sign From Wikipedia, the free encyclopedia en.wikipedia.org The AH-64 Apache is a four-blade, twin-engine attack helicopter with reverse-tricycle landing gear arrangement, and tandem cockpit for a crew of two. The Apache was developed as Model 77 by Hughes Helicopters for the United States Army's Advanced Attack Helicopter program to replace the AH-1 Cobra. First flown on 30 September 1975, the AH-64 features a nose-mounted sensor suite for target acquisition and night vision systems. The Apache is armed with a 30-millimeter (1.2 in) M230 Chain Gun carried between the main landing gear, under the aircraft's forward fuselage. The AH-64 also carries a mixture of AGM-114 Hellfire and Hydra 70 rocket pods on four hardpoints mounted on stub-wing pylons. The AH-64 also features double- and triple-redundant aircraft systems to improve survivability for the aircraft and crew in combat, as well as improved crash survivability for the pilots. The US Army selected the AH-64 over the Bell YAH-63 in 1976, awarding Hughes Helicopters a pre-production contract for two more aircraft. In 1982, the Army approved full production. McDonnell Douglas continued production and development after purchasing Hughes Helicopters from Summa Corporation in 1984. The first production AH-64D Apache Longbow, a greatly upgraded version of the original Apache, was delivered to the Army in March …
Video Rating: 5 / 5
A few production contract products I can recommend:
Brand New How To Course-make $ Doing Party & Event Promoting
Awesome Product!-*not Just An E-book* Conversion Is Nuts! Make 55% On Sales. Full Program That Tells All About Promoting Parties From A-z. Has Audio Book, E-book, Video Courses, Template Contracts, Industry Pro Audio Interviews, +more! Affiliate Gold!
Brand New How To Course-make $ Doing Party & Event Promoting
Contract for Wharf at New Orleans Quarantine Station, 05/1860 (Reverse)


Image by The U.S. National Archives
Original Caption: Contract for Wharf at New Orleans Quarantine Station, 05/1860
U.S. National Archives' Local Identifier: 6037235
Created by: Department of the Treasury. Customs Service. Collection District of New Orleans (Louisiana). (1804 – 1913)
From: Series: Letters Received by Disbursing Agent F. H. Hatch, compiled 1858 – 1861
Production Date: 05/1860
Persistent URL: arcweb.archives.gov/arc/action/ExternalIdSearch?id=6037235
Repository: National Archives at Fort Worth, TX.
Access Restrictions Unrestricted
Use Restrictions: Unrestricted
BiologicsMD, Inc. Awards Manufacturing Contract to Cytovance …
Cytovance Biologics is a biopharmaceutical contract manufacturing company specializing in the production of therapeutic proteins and antibodies from both …
Read more on MarketWatch (press release)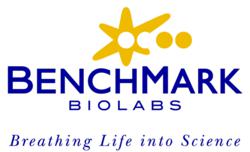 Lincoln, NE (PRWEB) June 16, 2012
USDA issues a conditional license for first ever U.S. made FMD vaccine for cattle. License issued to Benchmark BioLabs Affiliate Company, Antelope Valley Bios, Lincoln, Nebraska.

Benchmark Biolabs Inc. announces that a conditional license was granted today by the United States Department of Agriculture (USDA) Center for Veterinary Biologics, approving production of a novel bio-engineered foot-and-mouth disease (FMD) vaccine for cattle by Benchmarks affiliated company, Antelope Valley Bios, at its plant in Lincoln, Nebraska.

This conditional license is the result of a four-year collaboration between the Lincoln, Nebraska-based Antelope Valley Bios, with GenVec Inc., of Gaithersburg, MD, Department of Homeland Security (DHS) Science and Technology Directorate and the Plum Island Animal Disease Center (PIADC) near Greenport, New York.

FMD is a devastating disease of cattle, sheep and swine that is endemic in many countries. The United States, however, has been declared free of foot-and-mouth disease, and USDA has multiple layers of protection to continuously safeguard American livestock from the threat of contracting this economically catastrophic disease. Among the USDA preparedness programs have been provision for FMD vaccine supplies in the event these would be needed during a future FMD outbreak. Development and manufacturing of a conventional FMD vaccine inside the United States, however, had never been possible, because the handling of the FMD virus during vaccine production had been considered an unjustifiable risk to the livestock population here.

To control the risk of FMD being released into the American livestock population, federal law has long prohibited handling live FMD virus anywhere inside the United States (with the exception of PIADC, which is located on an island), even where such work would be aimed at FMD prevention and/or vaccination studies. As a result, USDA has been unable to acquire U.S.-origin FMD vaccine for use in its emergency vaccine stockpiling efforts but has had to source emergency supplies from abroad. Only a limited number of FMD vaccine types are available from non-U.S. suppliers. In order to improve vaccine acquisition, flexibility and preparedness a new technology platform was developed by collaboration of scientists from DHS S&T PIADC with the biotechnology firm, GenVec Inc. This work resulted in a unique vaccine candidate being bioengineered as a first of its kind: an avirulent adenovirus bioengineered to express certain key FMD proteins. The vaccine candidate was developed to be able to survive injection and immunize animals but to be incapable of longer-term survival outside a laboratory or production plant setting.

This vaccine candidate was the basis for a manufacturing process brought to practical application by Benchmark Biolabs at its Lincoln, Nebraska headquarters. The technology platform the collaborators arrived at allows vaccine production to be completed without ever having to handle live FMD virus. The new technology results in production of vaccine in a fully contained safe manufacturing setting at Benchmarks Antelope Valley Bios with no risk of FMD exposure of any U.S. livestock.

Because the vaccine protects against FMD but does not contain the FMD virus itself, the FMD-protective antibody produced by vaccinated animals will be readily differentiated from the antibody produced as a result of the disease exposure itself. As a result, in an outbreak situation, cattle vaccinated with this new vaccine would readily be distinguished by simple serum tests from cattle exposed to the disease. The availability of this vaccine to governmental authorities during management of a future FMD emergency would be a powerful new tool never before available to veterinary authorities facing FMD management responsibilities said Timothy Miller, Ph.D. President of Benchmark Biolabs.

The bioengineered FMD vaccine was proven highly efficacious in testing by the DHS within their high-level containment Plum Island testing facilities near Greenport, New York. Field testing proved the vaccine can be safely administered to cattle under normal U.S. cattle production conditions.

Benchmarks contribution to this project began when our collaborators presented us with an opportunity to apply our skills in process development to their very elegant scientific solution to the FMD production problem. Our job was to partner with these innovators and help move their invention from the proof of concept stage, through process development and on into a controlled manufacturing environment, completing the requirements for the USDAs conditional product license along the way, Miller explained. The importance of protection of American livestock and meat supplies against accidental or intentional outbreaks of FMD cannot be over-stated. Collaboration of this sort is what Benchmark is all about. The driving technology behind this vaccine will serve as a pathway to practical production of other vaccines that might be too hazardous to manufacturing personnel or to the environment to be tackled by more conventional means. It is gratifying to see the efforts of our company and of our collaborators rewarded with a USDA conditional licensure today. We couldnt be more proud.

Over its 15 years of service to the pharmaceutical and biotech industries, Benchmark has provided its clients with a full range of scalable services; focused on the validation, development, licensure, and commercialization of unique technologies. Collectively, Benchmark scientists are responsible for over 60 issued patents, dozens of USDA and FDA approved products, and many groundbreaking technology introductions.

To learn more about Benchmark Biolabs, Inc. please visit http://www.benchmarkbiolabs.com

To schedule an interview, please contact Josh Johnson- jjohnson@benchmarkbiolabs.com, 402-323-3648
Find More Production Contract Press Releases