Parents of budding film makers cringe at their child's choice of career for a number of reasons. First, they are concerned that the child will end up flipping burgers in a fast food joint for the rest of their lives. After all, for every Quentin Tarantino there are twenty five Andy Shaffers who are just not going to make it. Most parents encourage their children's dreams as much as possible, but after they start investigating the cost of Film College, they may start thinking it would be cheaper just to fund the filmmaking directly without bothering with the film courses at all. It is just not the cost of the filmmaking itself that has to be investigated and invested in; there are additional costs as well.
Film College is expensive and there are several options to consider. There is film education that is the major course of study in the overall, general college experience. While this is a well rounded education, it is not only expensive but can be very trying for the student, especially if they are not one for conventional school and classes. In addition to the cost of the tuition though, there will be the costs of books and other learning materials to consider. If the school is not local there is the cost of travel to and from as well as the cost of living at the school, including meals and lodging.
In addition to these costs for film education, there are also costs for the equipment that the student will need. While enrolled in film college, students can usually utilize cameras, lights and other equipment in the school although many will prefer their own set ups. Even used equipment can be very expensive, and can sometimes be harder to find, especially in smaller areas.
Film education can also be expensive because it is so exclusive and difficult to get in. The aspiring film student might need to apply several years in a row trying to get in to the film college in the first place. To apply, most schools require an admission fee as well as a short film clip or other example of their work, meaning there is a need for film equipment before the education even starts. Even renting or borrowing these items can be very costly; especially if the short film is going to take a long time to actually be shot.
No Budget Film Making is one of the only low cost alternatives to the various types of film school or film making education. Film education is very expensive and can be very heart breaking as well. Not everyone is going to make a blockbuster movie, but everyone should get the chance to try. If the cost of film school is stopping your visions from coming to life, there are cheaper alternatives available that will help develop your movie training without breaking the bank.
Filmmaking Courses [http://filmmakingcourses.org] is a site providing reviews and information on film making courses in order to give readers an informed choice for their education in this industry.
Article Source:
http://EzineArticles.com/?expert=Tom_Burnham
All the audio was left out of this clip so that you can rip it from here and recreate the audio yourself! Once you're done, head over to facebook.com and post your video in the fan section so everyone can see your work! As you can see the title cards were left in, that is so you will know what the dialogue is. Of course it is up to you to take it out. For a way to rip the video from youtube try this site: keepvid.com Or read this article which has many different ways: mashable.com Have a blasty!
Video Rating: 4 / 5
Two regular Minecrafters living in a small poor home discover something strange lurking in the shadows… While making the scary house in my previous video, www.youtube.com we decided that with some improvements, the house could be made into a stage for acting out a movie! Now, we aren't the best actors around of course, but I think the video turned out to be great. Turn around right now. Is HE there? Is it HIM? If so, find the closest rifle or gun and run for your life.
Video Rating: 4 / 5
Question by Jack Stone: How long is Drexel University's film making course?
I am looking into Drexel University's film making course at Antoinette Westphal and was wondering how long the course was. I was also looking at possibly taking screenwriting as a minor. How long would that be?
Best answer:
Answer by PROFESSOR SCIENCE
2 years
Add your own answer in the comments!
Ketchikan partnership to provide filmmaking seminars for high school students
The goal is to prepare and train for employment a workforce in the burgeoning Alaska film industry. High school students throughout the state may sign up to attend a distance learning course through the Ketchikan School District, and additionally …
Read more on Juneau Empire
[wpramazon asin="1598630210″]
A Public Service Announcement created by Central Connecticut State University (CCSU) student, Kara Brewer – CCSU – Department of Communication, Production and Performance emphasis – Associate Professor, Jeffrey B. Teitler. Brewer's first media creation was developed in the basic film production course utilizing a standard def camcorder, directorial techniques and Final Cut Pro. Film Instruction, Central Connecticut State University
Video Rating: 0 / 5
Check out these film making courses products:
Filmmaking in a foreign language
The internship gives Hudak, Rosa Haxton '14, Andrew Lindvall '14, Sterling Melcher '14, and Adam Wolinsky '14 the opportunity to gain practical experience in film production and to polish their Russian language skills. The internship was designed by St …
Read more on St. Olaf College News & Announcements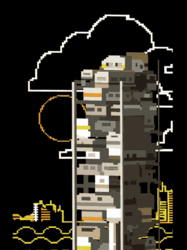 New York, NY (PRWEB) August 21, 2012
When it was first published in hardcover last summer, READY PLAYER ONE immediately became a word-of-mouth phenomenon. It spent a month on the New York Times bestseller list and was soon hailed by numerous publications as one of the best books of 2011. In the months since its publication, it has gone through a dozen hardcover printings, become a breakout ebook bestseller, and a big-budget film adaptation by hit making movie studio Warner Bros. is now under way. The book has spawned remarkable passion from readersincluding thousands of five-star reviews on bookselling and social media sites, and fan-created art, videos, and fansites.
To celebrate the release of the READY PLAYER ONE trade paperback this summer, author Ernest Cline held an epic video game contest. This real life contest mirrored the contest from the novel and included three increasingly difficult video game challenges and "gates" to clear – just like in the novel. Cline hid an Easter Egg in the form of a URL in both print editions of READY PLAYER ONE. When readers found the hidden clue, it led them to the first of three increasingly difficult video game challenges. Once through the first challenge and upon the opening of the second gate, players encountered a second video game challenge, designed by none other than Richard "Lord British" Garriott, the famous video game creator and the inspiration for READY PLAYER ONE character James Halliday.
Cline is now thrilled to announce that one fan has not only completed the first two video game challenges, but has just completed the third and final challenge: setting a new world record on Joust for the Atari 2600. Twin Galaxies has verified the record and we have a winner!
The winner of the grand prize, Clines 1981 DeLorean automobile complete with a Flux Capacitor, the very same car that Cline drove cross country for his book tour, will be revealed and awarded by Cline on G4s X-Play, televisions only nightly primetime videogame show, on Wednesday, August 29th at 6:30/5:30pm CT.
"It's like an instant '80s nostalgia party wherever I take the car."

Ernest Cline in an interview with USA Today
Tune in to meet the winner yourself and to find out how this skilled gamer beat the odds to drive home one of the most iconic symbols of the 80s!
ABOUT THE CONTEST

Click here to watch Ernie explain the contest himself on BoingBoing.com when the contest first launched–and show off his own DeLorean and the contests DeLorean side by side.
ABOUT THE AUTHOR

ERNEST CLINE is a screenwriter, spoken-word artist, and full-time geek whowrote the 2009 film Fanboys, which much to his surprise became a cult phenomenon. He lives in Austin, Texas, is the father of young daughter, a of course has a large collection of classic videogames. Ready Player One is his first novel.
About READY PLAYER ONE

Set in a terrifyingly plausible near future, READY PLAYER ONE tells the story of Wade Watts, who like most of his contemporaries escapes a grim, poverty-stricken reality by spending his waking hours jacked into a sprawling online utopia known as the OASIS. Somewhere within this alternate reality the ultimate lottery ticket lies concealed, and OASIS creator James Halliday has promised that control of the OASISand his massive fortunewill go to the person who can solve the riddles he has left scattered throughout his creation.
When Wade unlocks the first puzzle, he finds himself embroiled in a desperate race to claim the ultimate prizeand is pitted against powerful opponents who are willing to commit very real murder to win. If hes going to survive, Wade will have to leave behind his perfect virtual existence and face up to the real world hes been terrified of for so long.