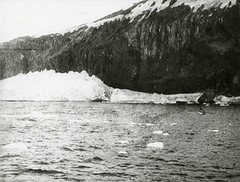 by
The National Archives UK
The political and economical reality according to filmmaker George Lucas
African American filmmakers and other prominent figures should establish a distribution system to market black films across the globe. Hollywood admits that even with an Academy Award winning name like Cuba Gooding Jr. they still don't know how to market black films, according to filmmaker George Lucas, director of "Star Wars". In a recent interview with Jon Stewart on the Daily Show, Lucas appeared as a guest promoting his new film "Red Tail", a story about the African American World War II heroes, the Tuskegee Airmen. With an all African American cast starring Cuba Gooding Jr. with R&B singer and song writer Neo, this is a Lucas film 23 years in the making and personally financed. Lucas laid out the political and economical views of the Hollywood Movie system in regards to the production and distribution of black films. He stated that he wanted to make an inspirational film for teenage boys and highlight the African American patriots that helped to make this country what it is today.
The troubling part of this interview was Lucas's story about getting the film distributed. He admits that all of the studios turned it down and expressed views that they didn't know how to market a film like this (Red Tail) because it had no 'green' in it. What did they mean by this? That there is no money in it or the fact that there were no major lead roles with white actors and therefore that no real money can be made? Lucas stated that the studios even refused to release Tyler Perry movies and referred to them as being' low budget films handled by a lower level distribution system'. He said that films like Perry's actually do pretty well but the major studios don't touch them. He said "Red Tail" actually cost him more money to make than what a Perry film earns in box office revenues. The studios believe there's no foreign market for it and that relates to 60% of their profit. Lucas said that "Red Tail" is one of the first all black action pictures ever made. This is incorrect because there are many all black action pictures that have been produced, especially some of the black exploitation films of the 1970s that starred black actors, however Hollywood just didn't embrace them. There are many that exist today that just don't make it to the big screen.
In the interview, Jon Stewart jokingly asked Lucas "Now, the scene in it when Hitler tells Cuba Gooding Jr. that he's his father?". The audience burst into laughter. Well, what are you actually saying Jon? Maybe lines like this are the real reason Hollywood don't know how to market black films. George Lucas said of the Tuskegee Airmen, "They are the true heroes of World War II" and also expressed that those who are still alive showed great emotion, came up to him with tears in their eyes, thanking him for making a film that finally recognized them.
The reality of telling our stories with integrity and depth and getting them to market is falling on the shoulders of the independent filmmakers producing them. Most black filmmakers go into debt and bankruptcy because they believe that their stories have substance, a great purpose and markets waiting to embrace them, even when Hollywood fails them. Black business owners have a responsibility, and should not only take from the consumer but give back, which most of them do. Black businesses should start supporting, sponsoring and financing African American films like never before. They will make a great contribution towards educating African Americans as well as many other ethnic groups who are clueless to the depths of the real African American experience.
I believe that there is a foreign market for African American films and those in Hollywood are just not interested in telling those stories. You know what? That's OK because the stories they do decide to tell, they seem to tell upside down anyway. If there were no foreign market for black films then why did Viacom spend 3 Billion dollars to acquire (BET) Black Entertainment Television Holdings in 2001? At the time of the BET purchase, the programming was airing in approximately 62 million African American households and watched across 14 countries. Somebody is tuning into the black experience via television. Why would EMI Publishing pay former Motown founder Berry Gordy 132 million dollars for rights to those (Motown/Jobete publishing) oldies that did extremely well in foreign countries? It certainly looks like there's a foreign market to me.
Recently Damon Diddit and Natural Langdon, independent African American filmmakers from Brownsville Brooklyn in New York City, produced a film depicting the realities of life in their community called "Bullets over Brownsville" and were invited to Berlin, Germany where the movie screened at a film festival. They also produced a reality program of that experience called the "Unglamorous Life of Filmmaking. Now, it certainly looks like there's a foreign market to me. It's very strange that George Lucas would speak out openly about the Hollywood movie system and their views when they pay him millions to make films. I wonder; is this a publicity stunt designed to get blacks into the theaters on January 20, 2012?
Black Americans need to take back control of their history and future in motion picture arts & science. They need to find ways to ensure that the African American experience is projected on the screen through the right eyes and channels.
By Surakhan
Having a good movie making timeline requires knowing how long it will take to shoot, post production and figuring out a release date. Keep a good schedule with tips from an Independent filmmaker in this free video on making a movie using a timeline. Expert: Benjamin Lopez Bio: Ben Lopez is an independent filmmaker, he has written, directed and edited short films, music videos and feature films. Filmmaker: Antonio Villagomez Series Description: Producing independent films and television shows requires a great deal of skill, patience and understanding of the business. Get started in talking pictures with tips from an independent filmmaker in this free video series on independent film and TV production.
Learn about proper disclosure when producing a feature film in this free video series. Get movie producing tips from a producer. Expert: Scott DuPont Contact: www.scottdupont.com Bio: Actor and Producer Scott Dupont will summarize how to make acting a serious profession. Filmmaker: Suzie Vigoin
Video Rating: 5 / 5
Question by ponechaisit: Do you have take classes for producing film and television? Will a certificate or degree work?
I am starting alittle late in the world of being a producer and screenwriter. So i wanted to know if there were any 2 year programs out there that i should be taking? Or do I have to go to a school geared in all aspects of the film and television industry.
Best answer:
Answer by stephen k
It helps, as no one is really going to let a tyro jump in. You need to have some idea as to what is expected of you
What do you think? Answer below!
George Clooney to produce the film version of the award-winning …
LOS ANGELES — George Clooney is co-producing the film version of "August: Osage County," the Pulitzer Prize- and Tony Award-winning play about family …
Read more on Washington Post
The Ultimate Producer Pack
Earn %50 Commision With The Ultimate Producer Pack! This Is One Of The Biggest Production Tools On The Net. This Pack Contains Over 30gb Of Sounds For Beatmakers, Producers, Film Scores, Commercials And More.
The Ultimate Producer Pack
[wpramazon asin="0240811747″]
As a result of research and development, today SOLARTEC can produce thin-film silicon solar cell, which is the combination of amorphous silicon and microcrystalline silicon solar cell using Large batch and Single chamber TechniqueThis technique has been carried out by depositing thin film silicon onto a glass substrate which can yield high efficiency and lower cost. Moreover, there are plenty of raw materials.
Video Rating: 5 / 5
A few producing a film products I can recommend:
The Sound Membership Monthly For Multimedia Productions.
Get Your Pro Sound Membership And Instantly Access Professionally Produced Sound Files Monthly For Internet Marketing Product Presentations, Music Production And Remixing, Video And Film Projects, Web Page Design, Podcasting, App Development And More!
The Sound Membership Monthly For Multimedia Productions.
George Clooney to produce film with Meryl Streep and Julia Roberts
George Clooney is producing the film version of August: Osage County, the Pulitzer Prize-winning play about a family of estranged women forced to come …
Read more on The National
(PRWEB) June 23, 2012
Leading online Asian fashion retailer YesStyle recently served as a sponsor for the 28th Los Angeles Asian Pacific Film Festival (LAAPFF), held from May 10 to May 20, 2012. Organized by non-profit media arts center Visual Communications, the 10-day festival was held at the Directors Guild of America, CGV Cinemas and The Art Theatre of Long Beach in California. The annual event serves as an important launching ground for Asian Pacific American cinema through premiere screenings of important new works as well as the development and nurturing of emerging talents.
This year's edition marks the second time YesStyle has shown support for the LAAPFF. Aside from a cash sponsorship, YesStyle also provided a discount shopping coupon included in the program catalog.
For the 28th staging of the event, over 195 short and full-length films were screened, representing 20 participating countries. The festival opened with the premiere of "Shanghai Calling", a cross-cultural romantic-comedy film starring Korean-American actor Daniel Henney, TV star Eliza Coupe and Hollywood actor Bill Paxton.
The closing ceremonies featured the US premiere screening of Taiwanese film "Joyful Reunion" and the awarding of the jury prizes. The Festival's Outstanding Director Award went to Musa Syeed for "Valley of Saints". Along with producer Nicholas Bruckman, Syeed also won the Grand Jury Award for the Best Narrative Feature for the same film.
YesStyle CEO and founder Joshua Lau expressed his enthusiasm with this year's large turnout of participating filmmakers. "We at YesStyle have pledged to support and patronize Asian artistry by contributing to important events like the Los Angeles Asian Pacific Film Festival," he said. "By promoting and nurturing creativity, we hope that more opportunities will open for all Asian and Asian American talents."
"YesStyle's continued support of the Los Angeles Asian Pacific Film Festival is incredibly valuable to us," said Diane Wai, Visual Communications' Director of Sponsorships. "Thanks to sponsors like them, we were able to add screenings and expand to other venues, and thus made this year the biggest Festival to date."
About YesStyle

YesStyle is the world's largest online Asian fashion retailer, offering a wide range of high-quality fashion, jewelry, accessories and beauty products, all carefully selected by in-house stylists. Launched in 2006, http://www.yesstyle.com allows customers to browse over 300 fashion brands from Tokyo, Seoul, Taipei and Hong Kong. To serve growing customer bases around the world, YesStyle launched http://www.yesstyle.com.au and http://www.yesstyle.com.hk in 2010, and http://www.yesstyle.co.uk and http://www.yesstyle.ca in 2011. Highlighting the latest trends and styles, YesStyle is dedicated to providing the best platform for Asian designers and fashion brands to connect with international customers.
About the Los Angeles Asian Pacific Film Festival

The Los Angeles Asian Pacific Film Festival (LAAPFF) is Southern California's premier showcase for the best and brightest of Asian Pacific cinema. Organized yearly since 1983 by Visual Communications, a full-service Asian Pacific American media arts center, the Film Festival has presented over 3400 films and videos by Asian American and international Asian artists. The event also includes seminars and panels, in-person guest appearances and filmmaker awards.