Many bands that form start out as just good friends. This is probably the best time to draw up a Band Members Agreement, when every one is on good speaking terms. Few members of a band start their music careers considering the nitty gritty of which member is entitled to what proceeds from any sale pertaining to the bands musical works. However, any band trying to make a living in the music industry by definition is a business matter. There is a music contract, which can be drawn up to protect each member of the bands contribution to its commercial success. It is known as a "Band Members Agreement".
Unfortunately, such music contracts can be viewed as being akin to a prenuptial agreement prior to a marriage. This may be uncomfortable to certain band members, but bear in mind couples, I hope, marry for love. Moreover, a marriage agreement is a legally binding contract in its self. I would assume that most band members at least are not in love with each other!!! Thus, just like in a work environment you have work colleagues who are friends but all have their own employee contract with their respective company, institution, organisation etc. You might even employ them. Thus a Band Members Agreement outlines the responsibility and expectations of all band members towards each other. It can also be viewed in a similar way to a will in that it plans in advance who gets what in the event of something dreadful happening. Sounds a bit heavy for most musicians I have met and played with. Well you know, sex, drugs and rock n roll my friends.
A little voice in your mind might be saying "Why bother with all that stuff until we have a record deal or something like that? Well I might have had sympathy with that view in my younger days. Now I am older and the Internet is here. What If you don't get a record contract and decide to go it alone using MySpace, itunes, Amazon.owned createspace.com. If you start selling units of your tracks as mp3 downloads how do you decide who has the rights to receive profits from the sales. Also, in what percentage terms should that be worked out between the band members? Recently, whilst uploading one of my tracks for sale on Amazon.com via createspace.com I was very interested to find a form that asked for information regarding which parties should receive royalties from any sales? Now have I got your attention? If I haven't and you are in a band there may be trouble ahead.
One of the central reasons for such an agreement is related to the issue of copyright. One of the biggest slices of the financial cake comes from those members of the band who write the music and lyrics. Think here Lennon & McCartney as an iconic example. Also, less iconic no doubt is the court case regarding British 80's band Spandau Ballet and who wrote their songs. An example of this was the classic "True." So it makes good commercial sense and hopefully will secure the bands friendship together if such a music contract is negotiated before, rather than after the bands musical and in some cases personal roller coaster begins. It could save a lot of arguments and disputes not to mention very expensive legal fees in the future. Money allegedly is at the route of all evil and many band break-ups and disputes are of a financial nature.
So what is this music contract known as the "Band Members Agreement?"
Well it can outline in advance what roles the band members play in its future. These are some examples but they can vary a great deal. Can a band member work with another artist? What happens if one band member dies? How should the profits from, for example, royalties be split? Who pays any band debts? Who looks after the bands finances? Who owns any assets, equipment, transport etc? Who has ownership of the copyrights of the songs? Who takes care of any master recordings? Who decides when to employ or fire a manager? Who owns and has the legal right to use the bands name? Often all members of the band own the name. Are the decisions of the band made by committee, by a votes system? Alternatively, is this responsibility left to one or two band members?
Please note that in the absence of any written agreement the law of the land in your country may ultimately decide things on your behalf, as is the case in state partnership law in America. Based on this, as with any legal matter, it would be better if a music attorney were employed to draw up the contract. In an ideal world every member of the band would have a music attorney to represent their interest and help to make the music contract more equitable and fair between band members. "Well that sounds like a whole load of money?" I hear you say. You can hold off the cost by agreeing on paper the basic things that should be included in the Band Members Agreement until a later date when things get on to a more serious financial footing. The band can then look at employing professional advice. Remember that, music contracts are drawn up to limit the likelihood of a serious financial or artistic dispute. If such events do occur, then a music contract as with any contract is there also to resolve any issues that might arise. Without them, everything is based on nothing more than a handshake or hearsay. Although music contracts are a psychologically uncomfortable issue to deal with for bands they are a necessary evil in the long run. Bear in mind that proposing a Band Members Agreement could be an excellent way of testing the amicability of the band members, if they argue before they have an agreement imagine what it would be like without one later on when things are really serious. This article is not intended to be legal advice. As always take professional advice before you ever sign a music contract.
Paul Leishman song writer/producer has been involved with music since the age of 15 since the loss of his sight in 1984. He has Worked either playing live, playing as a session musician on dance tracks or remixing tracks in local recording studios and collaborating with singers and producing several bands.
In the 90's he was featured on the Future Music Magazine CD as an unsigned band for his own music with The Queen's English an electronic pop band. He also remixed for Guru Josh of Infinity fame at his studio in London and Played keyboards on a remix of Kandy Staton's Young Hearts for Almighty Records at Blue Chip Studios in Stafford. Also, he has spent time writing and producing songs for Shahin Badar the Asian singer who sang the vocals on the Prodigy's track "Smack my Bitch Up".
Most of the music he has been involved in has been either dance music, electronic pop, Synthpop or rock music. More recently, he has been working with an independent record company named In4rm Records who have a distribution deal with the main distributor of digitally based independent music called The Orchard based in the US. He has an EP out called Wired by Liteform with two other artists, which is in the underground dance Genre. It is currently available on most of the download sites to be purchased such as MSN Music, Amazon.com and iTunes etc. He is getting airplay on the Internet on The Pod Safe Music Network for many of his other productions as well.
Paul Leishman Music Contract Blogger
http://musiccontract.brighterplanet.org
Article Source:
http://EzineArticles.com/?expert=Paul_Mitchell_Leishman
Sid vicious tribute video to his theme from WCW 1991 www.myspace.com Psycho sid vicious to TNA 2009 2010 Sidney Raymond Eudy (born July 4, 1960 in West Memphis, Arkansas) is an American professional wrestler, better known as Sid Vicious in World Championship Wrestling (WCW), and as Sid Justice and later as Sycho Sid in World Wrestling Federation (WWF). He is a four-time World Heavyweight Champion, as he is a two-time WCW World Heavyweight Champion and a two-time WWF Champion. He is also a former WCW United States Heavyweight Champion. World Championship Wrestling (first run, 1989-1991) In 1989, Eudy signed with WCW and wrestled as Sid.[1] Originally slated as a singles wrestler, Eudy was paired with Danny Spivey to form The Skyscrapers.[1] Managed by Teddy Long, The Skyscrapers feuded with the Steiner Brothers and the Road Warriors. During this time, he incorporated the Powerbomb as his finishing move, popularizing it with audiences in North America. However, the team was short-lived; Eudy was replaced by Mean Mark Callous after suffering a broken rib and a punctured lung. Following his recovery, Eudy returned as a member of Ric Flair's Four Horsemen,[1] and he was billed by the ring announcers as being from "wherever he darn well pleases". As one of the Horsemen, Eudy feuded with Paul Orndorff and The Junkyard Dog. He unsuccessfully battled NWA World Champion Sting for the title, with his biggest chance coming at Halloween Havoc 1990, where a fake Sting (Barry Windham …
Video Rating: 4 / 5
Ras Penco -"Be By My Side" Music Video
Video Rating: 4 / 5
Question by WhiteWood: What Contract Do I Have Music Producers Sign To Give Me Rights To Their Beats?
The question says it all. I make music. And I have lots of producers wanting to give me beats. But nowhere along the line do I want to be jipped by a producer with a grudge saying I can't use that song anymore. I do buy the beats, but I want indisputable signed proof that there is no way that this producer can come back and try to reclaim his beat. What's the name of the contract I have to draw up?
Best answer:
Answer by FORCH FABALON
you can draw up something yourself, just make sure it is exclusive to that recording,
Go real simple and by naming it, dating it, and stating that this track is exclusive to this recording
the verbiage doesnt have to be that strong, but it does have to be matter of fact,
Orlicenseuld just lisence licenset, that will cover the agreement to use the music, but those usual end at some point, then its no longer valid.
But check online for producers contracts
Because even tho, you get the beat to yourself, the producer can easily make a simlar tsimilaregally, by switching the drums or a simple sound
Kanye, Mannie Fresh, Swizz Beats, pretty much any top producer been doing that for years
specially when they get hot, and everybody want that sound
Add your own answer in the comments!
Drake Management Team Accused of Putting 'Entire Drake Business in Jeopardy'
Add one more lawsuit to the genre of disputes in the music industry where someone "discovers" an artist, gets cut out of the resulting success, then claims to have had an oral agreement. (See, for example, Rob Fusari v. Lady Gaga). In this dispute …
Read more on Hollywood Reporter
[wpramazon asin="0459239376″]
bit.ly – Subscribe to ClevverMusic for ALL your music news! on.fb.me – ClevverMusic Facebook Fan Page! Twitter.com – Follow Us! Paul McCartney paid an insane amount for his London Olympics Opening Ceremony performance! Hey music fans, welcome back to ClevverMusic. Being one of the most famous musicians in the world, you would expect Sir Paul McCartney to earn the big bucks for his 2012 Olympic Performance. Hence, we stand corrected. The former Beatles's paycheck rolled in at a staggering .57 cents according to a spokesman for the Summer Games. The rep said, "All of our top talent played for free. In order to have a contract you commit to a payment of a pound." A pound = 1.57 in US dollars. We wonder what he'll buy with that lump sum! The nominal fee was offered to make the Olympics contracts binding, and the musician actually volunteered his time to Danny Boyle's Opening Ceremony show. We admire Paul for donating his time and energy to the games, along with the other performers at the ceremony. Are you surprised by his payment? Leave us a comment and be sure to SUBSCRIBE to ClevverMusic for all your music updates, bye friends.
Video Rating: 4 / 5
Check out these contract music products:
The Race To Create A Music Superlabel Still Faces Hurdles
"If you look at the Billboard Top 100 for 2011, every single one of that hundred is a musician that has a contract with a major label," she says, either directly or they have contracts with the major labels to distribute their music. On top of that …
Read more on NPR (blog)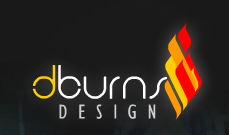 Los Angeles, CA (PRWEB) August 01, 2012
DBurns Design, a leading Website Design Firm located in Los Angeles, California, commemorates its 10th anniversary the equivalent of a century of experience in the Web Design Industry!
Over the past 10 years, DBurns Design has established itself as a reliable website design firm that offers quality custom web designing services to its wide range of clients all over the United States. From online stores for new startups to extensively designed websites for Fortune 500 companies and celebrities, DBurns Design portfolio includes custom website designs in almost all industries music, medicine, corporate marketing, ecommerce, health and fitness, real estate, films and entertainment, social networking and more.
"Competing in the music industry, we needed something a little edgy, yet stylish & functional. Daniel Burns & his talented website design team provided the creative air to distinguish our site. They were a pleasure to work with, always personable and continually coming up with ideas and innovative solutions that exceeded our expectations. We truly felt they were in partnership with us. They are a class act with a level of professionalism and service that is hard to nd," said Duncan James, DoYouRoc.com. Currently, DBurns Designs team is also working on the design of a website for the Queen of Disco Gloria Gaynor! Gloria Gaynor (born Gloria Fowles; September 7, 1949) is an American singer, best known for the disco era hits; "I Will Survive" (Hot 100 number 1, 1979), "Never Can Say Goodbye" (Hot 100 number 9, 1974), "Let Me Know (I Have a Right)" (Hot 100 number 42, 1980) and "I Am What I Am" (R&B number 82, 1983).
Specializing in custom website designing, DBurns Design offers attractive and effective websites for building online presence as well as for ecommerce businesses. "First of I wanted to reiterate to you and our website design staff how pleased we are with our website. Over the past year, we have received so many compliments and this has increased our business very much so thank you again! You guys are the best Los Angeles Website Design company, says Blake Pick, General Manager, Chucks Parking Service, Inc.
DBurns Designs has received several nominations for being one of the Best Website Design Firm in CA. The company has also bagged 2 awards by AWWWARDS.COM for their excellent website designs. In addition to their quality website design services, DBurns Designs introduces many new offerings from time to time. They had recently launched a new service that comes standard with every website they create – Conversion Optimization, a service that is focused on measuring success of a website in terms of website optimization and conversion statistics. This service helps clients to analyze their website and make the right decisions that can enhance website traffic and performance.
Recently, the company completed the latest project – Curvy Couture, a full-fledge online store for their client, Dora L International, Inc. Their next project in line is their newest contract signed with Beckman Coulter (BC), a company that develops, manufactures and markets products that simplify, automate and innovate complex biomedical testing. DBurns Designs has been hired to design BC website that will develop a strong foothold for the company in the online space.
Dburns Design is also an eco-friendly company and in their step towards going green, they have established a partnership with Trees for the Future and for every website they build, they plant a tree per month truly an exceptional contribution from a website design firm!
Needless to say, in just 10 years, DBurns Designs has progressed far ahead in the website designing arena and it is beyond doubt that the company is all set to become the preferred website design firm for all CA individuals and businesses, who are looking for a unique design website that delivers more than just what it says!
About The Author:
Based in Los Angeles, CA, DBurns Design is a boutique Website Design Firm that offers website designing services to its clients all over the United States. The company specializes in website designing, e-commerce websites, online marketing, Flash multi-media and print graphics. With an experienced in-house production team, DBurns Design ensures quality website services to deliver the best results for each of their clients that range from startups, medium to Fortune 500 companies and celebrities who are looking to create and build their online presence.
For more information, please visit the site at http://www.dburnsdesign.com/ and the blog at http://www.dburnsdesign.com/news/