Technology knows no bars of education, and with the extensive use of the internet, learning has become feasible and easy. Learning about films and film making, itself as an art, has been introduced not only in the traditional learning institutes but also online because of the popularity and curbing of certain constraints. These constraints pertaining to distance, location and even time problems have been kept in mind where Film Schools have made a mark online. Online Film Schools provide integrated learning, a proper course packet, and also award a degree that is recognized. Not only it is film making, but there are several other courses that incorporate acting and training schools, film production schools, and also directorial schools for distinct learning. Before that though, Film Schools in general cover the entire syllabus of learning film studies. There are a lot of websites which offer information on film studies, online universities etc. This article will help you know what you should opt for and why.
The basic knowledge on film studies
The basis of learning online is because of the distance and cost issues that are comparatively low with respect to traditional film making schools. You must have a set up of webcams and headphones etc to commence your classes properly, not only that your exam patterns and other info with the course material shall be provided to you. Film Schools in the web are the ones which are practically effective and beneficial for people who are already working somewhere and want a specialization in film studies. Be it hobby, or be it professional reasons online courses suffice for it all. You should be aware of the basic amenities that online courses have to offer, with a considerable fee structure and get a degree from your desirable college in and from any continent. Schools of L.A, Jacksonville, Atlanta, Visual Art- Philadelphia, Miami, California film school, Illinois film school or Indiana film schools etc. all offer courses over the net and you can acquire them accordingly.
The subjects offered under such Film Colleges online are more or less similar to that of classroom institutes and you shall have access to a student hub from where you can get your online support and develop a study environment. You shall have to do exactly those things like editing raw videos or footage etc that you would have done for a traditional course, only this would be on a virtual basis. The subjects you shall be given are directorial studies, producing, script writing, video training, digital photography/cinematography, editing, special effects learning, marketing, cost analysis, film promotional agenda, production and post production designing, acting etc depending on specialization, but this remains initially for film making courses. Theories and practical papers would be given and you have to go accordingly. Read the information brochure of the Film School you are taking admission at and even better if you already know people who have taken such course. It would be feasible for you to fix in time schedules.
Host and "professor" Brett Erlich leads a hilarious how-to course highlighting the best, worst and weirdest internet clips about becoming an adult. Featured lessons include birthday videos from age 0 to 100; the dad from "David After Dentist" offers a shining example to other viral-inclined parents; kids jump off bridges in a summertime rite of passage; and jobseekers fill their days posting unemployment vlogs on the web. current.com VIEW more Viral Video Film School & SUBSCRIBE to the YouTube Channel here… www.youtube.com
Question by : are there any legitimate film schools online?
I recently enrolled in New York Direct Film School online.
Is this a genuine school?
Best answer:
Answer by Betsy
When I googled "New York Direct Film School," I got no results. It also doesn't show up on any list of New York film schools.
What do you think? Answer below!
Netflix tops iTunes in online film revs: SVOD skyrocketing as home …
Netflix tops iTunes in online film revs: SVOD skyrocketing as home-vid spend … on U.S. online video spending in 2011, according to new data from research firm …
Read more on Chicago Tribune
[wpramazon asin="6305428425″]
isosmartmedia.com High School Part 1 of 12 HD Full Film Movie Online isosmartmedia
Check out these online film schools products:
Treasure Hunt Party Game With Pirate Theme Suitable For All Ages
Established, Successful Ebook, Now Open To Affiliates. Easy To Organise Party Games For The Whole Family / Church / Corporate / Celebration Etc. Longtail Keywords, Cross Sell And Upsell. More Info At www.treasurehuntbook.com/affiliatehelp.htm
Treasure Hunt Party Game With Pirate Theme Suitable For All Ages
Tracy Morgan Used to Do Stand-Up in a Neck Brace, and Other …
The Ghetto Film School is a Bronx-based non-profit that educates teenagers in the craft of cinematic storytelling, and a bunch of established industry folks are …
Read more on Vanity Fair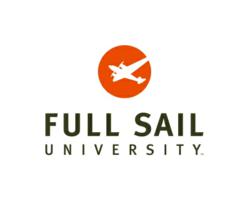 Winter Park, FL (PRWEB) June 18, 2012
Full Sail University joined forces with ESPN's Creative Content Unit, ESPNs Emerging Technology Group, and production company Victory Pictures to create The Fire Within, a pyrotechnic and stunt-filled opening sequence, scheduled to air prior to every game of the UEFA EURO 2012 soccer championships.
During the production, a total of twenty-five Full Sail University students and staff contributed to areas ranging from camera, grip, electric, makeup, and behind the scenes documentation.
"Each project that comes out of our relationship with ESPN offers a unique educational experience for the students, said Mike Retherford, Full Sail's Director of Production. For example, this was the first project with ESPN that was produced at a remote location and off of our campus. We are extremely proud to have been a part of this professional production."
About ESPN Technology:

ESPN Technology develops the ideas and applications that bring the fan closer to the game with new, innovative production enhancements. ESPNs technology team designed and supports two of the most technologically-advanced production centers in the world, the Digital Center in Bristol, Conn. and the Los Angeles Production Center which is the first 1080p capable production facility. In addition, the Emerging Technology Group has developed many on-air advancements over the past 30 years, including ESPN 3D, virtual graphics applications, Huck-O-Meter, and the Emmy-winning EA Virtual Playbook.
About Full Sail University:

Full Sail University is an award-winning educational leader for those pursuing careers in the entertainment and media industry. Founded in 1979, Full Sail has been recognized as one of the Top Five Game Degree Programs by Electronic Gaming Monthly, one of the Best Music Programs by Rolling Stone Magazine, and one of the Best Film Programs by UNleashed Magazine. In 2011, Full Sail received the 21st Century Best Practices in Distance Learning Award from the United States Distance Learning Association, was named the School/College of the Year by the Florida Association of Postsecondary Schools and Colleges, and was recognized as one of the Top 100 Social Media Colleges by Studentadvisor.com.
Full Sail offers on-campus and online Masters, Bachelors, and Associates degree programs in areas related to animation, art, business, education, graphic design, film, marketing, web development, music, recording arts, sports, and video games. Full Sail graduate credits include work on OSCAR