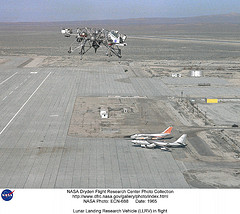 by
NASA on The Commons
Article by Abu Dhabi Film Festival
Our Films, Their Films: A World of Cinema (Pt.3) – Entertainment – Movies
Search by Author, Title or Content
Article ContentAuthor NameArticle Title
Home
Submit Articles
Author Guidelines
Publisher Guidelines
Content Feeds
RSS Feeds
FAQ
Contact Us
In Cannes there is a sentiment among audience members when it comes to documentaries shown out of competition in the official selection: they can wait. There is much more of a rat race in getting to the latest fictional films offered by new or exciting filmmakers. It is unfortunate since you will be hard pressed to find these documentaries on the big screen after the Festival. So this third part will now shine a light on some of the documentaries that are featured at this year's Festival.
Cameraman: The Life and Work of Jack Cardiff is a conversation about a rich and colorful career in cinema. Jack Cardiff was one of the greatest color cinematographers the movie industry has ever known. He entered the film business as a child and just kept on working until a little bit before his death last year at the age of 91. He is best known for the sublime and revolutionary work he did on the films of Michael Powell and Emeric Pressburger such as Black Narcissus, The Red Shoes and A Matter of Life and Death. His achievement as a fast and good cameraman left its mark on remarkable productions from the 1950s with The Barefoot Contessa, The African Queen, Pandora and the Flying Dutchman and The Vikings. He then transitioned over to a career in directing motion pictures and achieved critical acclaim with an astonishing film called Sons and Lovers, based on the D. H. Lawrence novel, which competed at the Cannes Film Festival back in 1960.
If you are curious about Jack Cardiff and have not yet discovered British Technicolor cinematography then go find his invaluable autobiography, Magic Hour: A Life in Movies, and begin seeing his films. Look at where he decides to have his sun both rise and then set in a scene. Take notice of how he fashions his moonlight. The films of Jack Cardiff stand alone in their command of lighting, exquisite and often daring camera movements, innovative techniques in special effects with painted glass, and seamless, subtle manipulation of camera speed; most importantly, they reveal his editorial eye for serving the dramatic ambitions of any given scenario.
A labor of love for director Craig McCall, who began the documentary some 12 years ago, Cameraman is at once both an intimate conversation with Cardiff and a grand look at a life in the movies, complete with delicious portions of film history and unforgettable anecdotes. It features both original and archival footage throughout: Cardiff strolling down the Croisette in Cannes when he was a special guest of the Festival; working on the sets of different films as actor, camera operator and director of photography; talking in a studio about his career (which began as a child extra in 1918); sections of Cardiff's very own 16mm home movies that he took on exotic location shoots; high-quality clips from his filmography. Some of the interviewees featured by McCall (most especially director Martin Scorsese and editor Thelma Schoonmaker) offer valuable insight on how Cardiff's painterly contributions forever changed cinema; others (notably director Richard Fleischer) praise him for his technique; and with colleagues like Kirk Douglas, Lauren Bacall, Freddie Francis, Charlton Heston, Michael Powell and Christopher Challis sharing both their affection and awe for Cardiff, the film gives you a remarkable portrait of the man.
There is a great deal of dark humor in the documentary Draquila – Italy Trembles, which examines the ingrained corruption between the government and the private sector of Italy that occurred in the aftermath of the deadly L'Aquila earthquake. Director Sabina Guzzanti has a talent for using playfully pointed animation, making jabs at the Italian leader Silvio Berlusconi's gaffes, boasts and shameless hypocrisy and taking a stick-it-to-them attitude toward authority. When appearing on camera, she prompts her film's subjects with questions and gives them the go-ahead to rant about the tragedy. On April 6, 2009, an earthquake hit the town of L'Aquila. So the government sprung into action by evacuating thousands of citizens and relocating them to nearby encampments. The encampment came with its own set of prison-like restrictions on the displaced residents of L'Aquila, and a large number of people were cast out of tents and left to fend for themselves.
This is where Guzzanti digs up the dirt very incisively and establishes the scandalous connections between government ministers and the private sector. The documentary channels her concerns about the censorship, corruption, coercion, embezzlement and other crimes committed in the aftermath of the earthquake, and it is all documented here to appalling effect. The film makes its case that the authorities knew a major quake was going to occur but didn't warn the populace. Instead, they used the situation to their advantage to remove 60,000 inhabitants from their homes, which would allow them to build entirely new residences and grant inflated construction contracts to the Mafia. There is further allegation that the Italian constitution underwent changes to allow Berlusconi to rule authoritatively against free speech and demonstration, and that attempts were made to turn the Italian government into a sort of private corporation. The Mafia is implicated in Berlusconi's rise to power, and as such both he and the State remain beholden to their increasingly tight control. The depressing situation presented to us is unlikely to be repaired anytime soon, and Guzzanti deserves praise for her courage in putting together this damning portrait of the Berlusconi government.
Certain scoundrels on Wall Street found they could pocket untold millions from bad debt by bankrupting their investors and their own companies. So the American financial industry gave them carte blanche to perpetrate an unprecedented fraud on ordinary investors. Director Charles Ferguson portrays these criminals ruthlessly in his documentary Inside Job, which plays at Cannes at a very timely moment, and presents a lucid construction and detailed analysis of the financial mess that has engulfed parts of the world over the past few years. The film has pulled together some of the most important figures from the financial world as well as other key areas to help explain the complicated economic situation in a way that audience members can easily follow. Ferguson's previous film, the Oscar-nominated documentary No End in Sight, detailed rather accurately how the United States failed itself and others in Iraq. In Inside Job he takes the reckless behavior of Wall Street and the failings of capitalism to open up their world and show us how the 2008 financial meltdown was in fact avoidable.
This film investigates the disaster perpetrated by a mixture of greed, cluelessness and treachery within the corporate and political circles. It unveils a picture of how the unchecked and malignant growth of investment banking, the mania for deregulation, the application of principles of physics and technology to both debt and the stock market, and the recklessness of investment bubbles all merged dangerously to create an economic crash. Ferguson, who is a former academic with backgrounds in both business and government, attacks the deregulation of the financial system. He reveals and confronts on camera several well-known economists from academia, hired as policy consultants within the financial world, who gave a certain appeal and credibility to what was largely a corrupt ethic in the industry.
While watching Inside Job, as the phrases "Tim Geithner refused to be interviewed for this film" or "Alan Greenspan refused to be interviewed for this film" appear on screen, you begin to get slightly frustrated that no one powerful will talk. Then you understand that Ferguson is proving how there is a silent arrogance that separates the financial guild from the rest of us who pay for their greed. Indeed, the film sees the government as having rewarded the culprits largely responsible for making this mess. Ferguson's real theme is that investment banking is no longer tethered to society at large, but rather it has become, during the course of the past 30 years, a completely sealed-off kingdom with its very own castle in the sky. The film captures both the rise and destruction of that castle, including our rebuilding of it, and makes clear that it could happen all over again.
Which 80-year-old filmmaker can turn on a camera and then move with agility to capture unguarded moments and at times complex human behavior? Frederick Wiseman is his name and his latest offering to us is Boxing Gym. If you are not familiar with who Wiseman is, then let us recap: he has directed 38 films – 36 of them documentaries (beginning with Titicut Follies in 1967) – and has built an unparalleled body of work in cinema that portrays how our modern world has interlocked both people and institutions. The director was in Cannes for the world premiere of his latest documentary work, which is a completely fascinating look at the world of Lord's Gym in Austin, Texas. It is a kind of little paradise establishment with loyal customers hoping they can practice and understand the art and technique of boxing. Most of the time it looks as if all of them (professional fighters, men, women and kids) just like to find new ways to keep hitting away. The violence of the throws and punches is conducted like a ritual so the ferocity is kept cool and controlled. People bond with one another in between training sessions, and their conversations open up otherwise muted lives. The film takes on a meditative quality by focusing on the hypnotic repetitions of training and conditioning both in and out of the ring.
There must have been no shortage of footage taken during the weeks that Wiseman and his crew spent at Lord's Gym, but it is hard to imagine if they already had a sense of where this film was going in its portrait of the community. There is not a false note in this picture, and it is clear that Wiseman has accurately and honestly reflected both the fears and desires of the patrons at Lord's Gym. Once he picks the subject and the particular establishment that relates to it, Wiseman tells those involved that he plans to hang around them for six to eight weeks – he doesn't stage anything – and if anyone doesn't want to be on camera they just have to say so. After collecting lots of footage then spending eight months to a year editing, the final film will be broadcast on television and perhaps even shown theatrically.
Watching the film you can tell Wiseman enjoys putting viewers right in the middle of the situation to experience the sounds, environment and people firsthand. You are thrust into the events and made to feel your way through them to understand what is taking place. He does his own sound recording as the credits reveal, and in addition to a cameraman, he uses only one other person to change the film magazines. What a terrific way to make this kind of a film where you have to decide quickly whether something is worth shooting or not; without a doubt both he and his cinematographer John Davey have great instinct. Wiseman also edited the film, which very skillfully implicates what is going on with and between people who find solace at Lord's Gym. Each shot follows another like a straight arrow to develop characters, allow for a passage of time and bring out subtle dramatic issues that give the picture its heartbeat. Wiseman's editing is what propels this film from beginning to end with great rhythm.
Oceans are another form of the mythic siren for filmmakers and seafarers. They have lured some the most unique film directors and their camera crews to dive in and witness a strongly resilient but disappearing world. One of the earliest of such filmed expeditions has its very own history at Cannes and has been newly restored for a special screening at the Festival's cinema on the beach. The winner of the Palme d'Or as well as an Oscar for Best Documentary, The Silent World was directed in 1956 by Jacques-Yves Cousteau and a 23-year-old Louis Malle, himself an up-and-coming director who was only a few years away from directing classics such as Elevator to the Gallows and The Lovers. Cousteau was an author and undersea explorer at the time when he asked Malle to help him make a film that could become an illustrated companion to his very own best-selling book, also entitled The Silent World, which chronicled his early days as an underwater adventurer. It was Cousteau's first feature-length documentary film that became an artistic landmark, since film was the perfect medium for capturing his subject in all of its glory. The film is a timeless meditation on the mysteries of our physical world and the way human beings choose to explore them.
The camera follows Cousteau and his crew as they navigate the oceans and take audiences into unknown depths in this artistic and technological breakthrough of that time. Yes, there is breathtaking underwater cinematography, much of it shot by Malle himself. The very first frames show five divers descending through the endless blue void of the ocean. Each carries a bright flare that blazes a path of light into the murky ocean depths as a cascade of bubbles rises to the surface. "This is a motion-picture studio 65 feet under the sea," says the narrator. They fall deeper and deeper into the sea. At 100 feet they turn on floodlights, peeling away a veil of blue that must have enshrouded the reef for ages and illuminating a dazzling array of oranges and reds. They go deeper to 200 feet and enter what Cousteau said was the world of rapture where the body cannot process the increased levels of nitrogen in the bloodstream. Divers suffer from an instantaneous intoxication that, as Cousteau tells us, causes the coral to assume nightmare shapes. They dive deeper still to 247 feet and film the deepest shot ever taken at that time by a cameraman.
A similar approach was taken to explore the underwater universe by the other Jacques (Perrin and Cluzaud) in their groundbreaking and poetic film Ocans, which had its world premiere at the Abu Dhabi Film Festival last year. Advanced underwater-breathing equipment allowed their divers to film without expelling air bubbles into the water. They were able to capture spectacular never-before-seen imagery using new underwater filming technology throughout the production of their documentary. Perrin and Cluzaud's work on the film continues the inspiring legacy of its predecessor The Silent World. When Cousteau and Malle first descended with their cameras to unimaginable depths, they brought generations of us along with them. Their film revived our poetic spirit to observe the forgotten underwater life, and it still has the power to renew our sense of wonder in cinema.
About the Author
The Abu Dhabi Film Festival was established in 2007, with the aim of helping to create a vibrant film culture throughout the region. The event, presented each October by the Abu Dhabi Authority for Culture and Heritage (ADACH), is committed to curating exceptional programs to engage and educate the local community, inspire filmmakers and nurture the growth of the regional film industry.
Use and distribution of this article is subject to our Publisher Guidelines
whereby the original author's information and copyright must be included.
Abu Dhabi Film Festival
Article Directory
About
FAQ
Contact Us
Advanced Search
Privacy Statement
Disclaimer
GoArticles.com