RECORD KEEPING
Keeping track of thousands of photos, identifying participates, and writing captions is usually the job of the photo editor and publicist. On a low-budget feature, there may be neither and the responsibility falls, in part, on the still photographer's shoulders. This is a difficult and time-consuming task, yet made easier by date and frame tracking when using a digital camera.
On most photo programs, it is possible to insert information such as to the title, subjects in photo, the photographer, keywords, and captions or comments. By having this pertinent information in the file, the photos can serve the needs of publicity, marketing and distribution, the media, as well as exhibitors. Reference to script scene number is also helpful.
Being able to find a particular photo quickly is essential and it is helpful to establish some sort of filling system. By filing shots according to previous mentioned categories, then folders can be set up for a certain segment of that category. In addition, keep the folder size under the CD or the DVD disc capacity you are using. In this way, it is easy to back up or hand off files in folders once the production is completed. Likewise, a master index indicating type, subject matter, and location is extremely useful for quick and easy retrieval. Three-ring binders containing proof sheets are also a required item at the completion of a film. They serve as a quick reference and useful when photo approval is required. Print digital photos using either the proof sheet or wallet-size computer programs. A commercial lab can also print these digitally.
Archiving photos for retrieval and safekeeping is a major task. First off, digital hi-definition photos take up considerable computer space. Storing them on disk or an external hard drive is one solution and solves the handoff once the film is completed. For the production executive and/or the distribution company, backup files need to be compiled. There is always that likelihood they will be misplaced, lost, or corrupted and having a digital backup file avoids many a problem before the crisis strikes. One can also use one of the many cloud services for storing digital photo files.
Photographic Approvals. Depending on their power, the film's stars may have contractual approval rights on still photos and slides before they go to the photo editor for distribution to the press. If this clause is in their contract, then set up some procedure to get the materials to them and do so periodically throughout the shoot. By waiting too long, you will not have a supply of approved photos for important media contacts during the shoot. In addition, you may loose your actor and have to track him down off the set.
Contracts usually specify approval of a certain percentage of the photos approve, normally 50%. Each studio or independent company may have their own set of rules on this as well as a method to keep track of "kills". In most cases, the actor uses a grease pencil and marks an "X" across the rejected shots on the proof sheet. With slides, it is best to have the actor place a small "x" on the corner of the slide they reject. Provide a loupe (magnifier) for easy analysis of the proof sheets as well as slides.
If you have several actors who have authority to reject photos of themselves, then it is possible to end up with very few usable shots. To overcome this problem, avoid having actors seeing each other's kills by sending each their own set of proof. One might also ask which photos they like very much and would recommend for distribution. This input will be helpful in reducing the thousands of shots to a manageable number.
Some actors will reject excellent photos because it does not suit their self-image or is not an attractive pose. Such photos can have great marketing potential as they capture the true essence of the story, the characters and their emotions. Sometimes it pays to save these shots by arguing their value to the movie and to portraying the stars true dramatic abilities as an actor. The director and publicist may be of help in persuading a change of heart.
Sometimes the actor's headshots are utilizes as publicity photos, especially in development and pre-production. If digital files are available, obtain filled out and signed release forms for their use.
Photo retouching, cropping, color corrections and other manipulations are useful in preparing sent out for publication. This is more a factor when making up sets for soliciting distribution, trades, entertainment media, and reviewers. These photo sets have a definite goal in mind and that is to sell the film and its story. Thus, they should be near publication standards and free of flaws. Photos for the press book and web site should receive the same treatment.
Photo Sets. The publicist and still photographer should work together to come up with sets. A good color set might consist of 6-10 of your best shots, including portraits, action shots and behind-the-scenes photos. There might be several different sets, each tailored to different media outlets. For entertainment magazines, you might emphasize good shots of lead actors and for film magazines more shots of the director in action and technical accomplishments.
Also, compile sets for the advertising department in designing preliminary ads. Licensing and product placement executives will also want sets to send to companies that have tie-ins with the film. Other sets might be made up for foreign sales and marketing executives pitching the film around the world or for allied P.R. entities, such as actor's publicists for their own campaigns. Television programs such as talk and entertainment shows also use graphics in their coverage of the film. Pre-selecting these sets provides many more opportunities to promote the film and its principals.
Hold backs. Publicists and distribution companies normally hold back certain prime photos for special features by leading entertainment magazines. For low-budget features, this is a risky choice as such productions are rarely covered. Only breakout successes have a chance to be included. Such a gamble can leave you with unspent creative capital that decreases rapidly once the film is in distribution.
Exclusivity. On feature films that have celebrity appeals, certain news and entertainment magazines will request exclusive rights to prime photos. These could be the cream of the crop, but they could also be photos with a tabloid appeal. Such withheld photos have enormous value especially if placed in leading entertainment magazines. These could also be photos obtained in the candid papprzrize style.
Deliverables are items required by the distributor to properly service of the picture. These items are subject to negotiation and depend on the distribution company and the designated market, theatre, direct to video, or VOD. Photos are a key deliverable element as they provide the visual materials around which the marketing campaign is structured.
Specific deliverable requirements usually consist of a contractual number of photos, some in black and white and others in color, for use by the distribution company. Expect to furnish at least 100 different black and white contact prints consisting of production, publicity, and portrait photographs in proportions as required by the distributor. From these 100 prints, the distributor will select at least 25 photographs, 8 x 10 prints for delivery to the distributor. The distributor will have access to all negatives or digital files and said photographs will be suitable for preparing advertising, exhibition and publicity materials. Each still photograph will have a title descriptive of the scene depicted and name(s) of the performer(s) shown in the photo. All approvals or other authorizations required for distributor's use will go with the respective photographs.
Color stills follow the same requirements however the numbers are increased. At least 250 original 35mm color negatives or digital photos will be provided of which the distributor will select at least 25.
When providing digital photos, you fulfill deliverables in a similar fashion. Proof sheets serve as the selection prints and CD's or DVD files serve as the original negatives. In all these submittals, it is important to cross-reference each photo with the ID number, descriptive title, names of participates, and if available, caption and script scene number.
Budget figures will vary depending on the extent of photographic coverage and the type photographs. Another factor is whether the still photographer is union or non-union. On big budget films, the still photographer may work the entire shoot while on an ultra-low budget features he may only work 2 or 3 days.
Rates. Usually negotiated rates for still photographers depend on the budget of the film and the applicant's experience. For a union photographer, the minimum daily rate for an 8-hour studio shoot is $ 344.85. For a 40-hour studio shoot, the weekly rate is $ 1597.86. Union portrait photographers get $ 396.70 and $ 1960.47 weekly. For production budgets under 5 million, there is a low-budget rate of $ 293.68 daily and $ 1458.40 weekly. Added to these union rates the production company must also contribute 7.719 % for vacation pay and 16% for Pension, Health and Welfare. For highly regarded still photographers in the union, the negotiated rates will be higher. When the film is produced under an IA contract (International Alliance of Theatrical Stage Employees and Moving Picture Technicians), the still photographer needs to be a union member. Union rates and workweek length may be different for distant location shoots. Contact the International Cinematographers Guild, Local 600 for complete wage scales and working conditions.
For non-union still photographer's rates, the following ranges will give some indication of the likely costs. Non-union daily rates range from $ 180-280 per day and $ 900-1400 per week. Additional expense would be payroll deduction for FICA. For highly regarded still non-union photographers rates would be higher.
Many well-qualified non-union photographers seek low-budget feature work to fulfill union acceptance requirements. Non-union salaries should include the same welfare/workman's comp/SDI coverage allowed for other crew members. Normally this coverage is a 15.3% adder.
Expenses must also be included in the budget. They might include film stock, processing, proof sheet, prints, slides, and expendable supplies. If done in digital, expenses might include a means of archiving stills (CD, DVD, memory sticks, or external hard drive), proof sheet, and prints. Other expendables would include archival negative and slide preserver sleeves, 3-ring binders, grease pencils, loupes, mailing fees, cropping slides, and record keeping journals. A kit fee is sometimes a negotiated item and covers usage of cameras, camera accessories, backdrops, and lighting equipment supplied by the still photographer.
In hiring a still photographer, one should look at several photographers' portfolios and obtain their references. This will help assure the highest quality pictures possible for your allotted budget. Work samples and price should not be your only considerations. One should also use careful research, astute observations, and assess the candidates making sure they possess the following abilities:
1. Portfolio samples show the creative ability to capture the vision of the film and key story elements. Do the photos entice you to see the movie or read more about it?
2. Portfolio samples demonstrate technical abilities to acquire photos that are in sharp focus, well-lit, and properly composed.
3. Does the photographer have the necessary equipment to do the job?
4. Has the photographer demonstrated professional business practices with regard to record keeping, photo approvals, and photographic law.
5. Does the photographer have problem solving/logistical planning skills to obtain the necessary stills and ability to set up special photo sessions as required by the producers, publicist, and photo editor?
6. Does the photographer have the managerial skill to work with stylists, makeup artist, wardrobe, and lighting people?
7. Is the photographer well-informed about production issues, the filming process, and the thrust of the story?
8. Do repeat clients in portfolio and references indicate the photographer is dependable?
9. Does this person possess a good-natured pleasant personality, one that will fit into the collaborative mix of the production cast and crew?
10. Does this person exude energy, enthusiasm and excitement for the project?
If the attributes for the above qualifications are positive, then such a photographer is an effective and economical choice. Once you have hired your photographer, you should draft a deal memo specifying rates, number and dates of filming days, along with securing film and processing deals plus allowance for expendable expenses.
If your funds are limited, select the key production days in which scenes and actors will provide the most useful publicity shots. Discuss this with the director and cinematographer to coordinate scheduling as well as input as to likely shots and composition. If name actors are in the film, these days might well have priority. Reimburse purchases or issue petty cash and have receipts returned.
PHOTO SUBMISSIONS
Each media outlet has its own submission policies, but knowing some general requirements will make you better prepared. It is necessary to submit quality high-resolution photos in the proper format. B&W and colored photos should be 8×10 in size, although 5×7 is sometimes acceptable. If digital, they should be hi-resolution, 300dpi or higher, and in the universally accepted jpg format. Clearly label all photos left to right as to participants, and with captions. The same goes for photos placed on the film's web site. When web photos are not hi-resolution, there should be some means must be established how they can be obtained. This could be a second site with a hi-res photo gallery, or the name of the publicist including telephone number and email address to obtain them. By following these simple requirements, there will be more opportunities for placing photos.
A typical photo submission with all-essential labeling should include the production title, file name of jpg photo, pixel dimension, and file size. The caption should include the character's name, the actor's name in parenthesis along with a description of the scene's action. This is information that will fit on the internal data that goes with the photo.
SUMMATION
Independent productions commonly overlooked the impact of production stills, particularly decent action shots. These photos are indispensable in press kits, postcards, posters, festival programs, industry and entertainment magazines, on web sites, and more. Shots in front of the camera should be the mandatory requirement with some emphasis on behind the scene's photos. These images should tell stories and invite the reader into the accompanying copy to learn more about the film. One should also consider publicity portraits of production's principals.
While stills are a minor part of the production, they play an essential role once the film is finished and enters general release. They can likewise garner interest in the industry, particularly distributors and exhibitors, long before the film will be ready for screening. One should not overlook this powerful tool, for images can spread good word of mouth as well as the written word.
www.barryjwale.com Established in 1971, Lutterworth Electrical has developed into a leading electrical contractor specialising in industrial and commercial installations. Industrial Lighting Solutions Lutterworth Electricals lighting solutions are designed to address every aspect of industrial lighting, from energy efficiency and maintenance costs, to the quality of the light itself. The life cycle costs of a lighting installation are dictated by the efficiency of the fittings, how well they are controlled and how often you have to change the lamps. By using our unique patented light fittings, incorporating individual movement and daylight sensing controls, we can supply a fully automatic lighting system that only ever operates when required. With todays soaring energy prices, even relatively simple energy saving measures will save you money within a short payback period and significantly reduce carbon dioxide emissions. With a no compromise approach to our work, each project regardless of size is treated the same. As a member of the Electrical Contractors Association we strive to meet exceptional standards as well as working in accordance with scheduled programmes of work. Experienced project managers, qualified electricians and office based staff ensure that contracts are completed on time, within budget and within the highest levels of service and safety. Our range of services include Electrical Installation & Maintenance of Lighting & Power Systems, Air Conditioning …

Aaron Davison from www.howtolicenseyourmusic.com discusses the pros and cons of working with both exclusive and non exclusive publishing companies.
Question by googlejewwatch: How Jewish is Hollywood? ?
How Jewish is Hollywood?
http://www.latimes.com/entertainment/news/celebrity/la-oe-stein19-2008dec19,0,2313474.column
http://www.latimes.com/entertainment/news/celebrity/la-oe-stein19-2008dec19,0,2313474.column
http://www.latimes.com/entertainment/news/celebrity/la-oe-stein19-2008dec19,0,2313474.column
I have never been so upset by a poll in my life. Only 22% of Americans now believe "the movie and television industries are pretty much run by Jews," down from nearly 50% in 1964. The Anti-Defamation League, which released the poll results last month, sees in these numbers a victory against stereotyping. Actually, it just shows how dumb America has gotten. Jews totally run Hollywood.
How deeply Jewish is Hollywood? When the studio chiefs took out a full-page ad in the Los Angeles Times a few weeks ago to demand that the Screen Actors Guild settle its contract, the open letter was signed by: News Corp. President Peter Chernin (Jewish), Paramount Pictures Chairman Brad Grey (Jewish), Walt Disney Co. Chief Executive Robert Iger (Jewish), Sony Pictures Chairman Michael Lynton (surprise, Dutch Jew), Warner Bros. Chairman Barry Meyer (Jewish), CBS Corp. Chief Executive Leslie Moonves (so Jewish his great uncle was the first prime minister of Israel), MGM Chairman Harry Sloan (Jewish) and NBC Universal Chief Executive Jeff Zucker (mega-Jewish). If either of the Weinstein brothers had signed, this group would have not only the power to shut down all film production but to form a minyan with enough Fiji water on hand to fill a mikvah.
The person they were yelling at in that ad was SAG President Alan Rosenberg (take a guess). The scathing rebuttal to the ad was written by entertainment super-agent Ari Emanuel (Jew with Israeli parents) on the Huffington Post, which is owned by Arianna Huffington (not Jewish and has never worked in Hollywood.)
The Jews are so dominant, I had to scour the trades to come up with six Gentiles in high positions at entertainment companies. When I called them to talk about their incredible advancement, five of them refused to talk to me, apparently out of fear of insulting Jews. The sixth, AMC President Charlie Collier, turned out to be Jewish.
As a proud Jew, I want America to know about our accomplishment. Yes, we control Hollywood. Without us, you'd be flipping between "The 700 Club" and "Davey and Goliath" on TV all day.
So I've taken it upon myself to re-convince America that Jews run Hollywood by launching a public relations campaign, because that's what we do best. I'm weighing several slogans, including: "Hollywood: More Jewish than ever!"; "Hollywood: From the people who brought you the Bible"; and "Hollywood: If you enjoy TV and movies, then you probably like Jews after all."
I called ADL Chairman Abe Foxman, who was in Santiago, Chile, where, he told me to my dismay, he was not hunting Nazis. He dismissed my whole proposition, saying that the number of people who think Jews run Hollywood is still too high. The ADL poll, he pointed out, showed that 59% of Americans think Hollywood execs "do not share the religious and moral values of most Americans," and 43% think the entertainment industry is waging an organized campaign to "weaken the influence of religious values in this country."
That's a sinister canard, Foxman said. "It means they think Jews
meet at Canter's Deli on Friday mornings to decide what's best for the Jews." Foxman's argument made me rethink: I have to eat at Canter's more often.
"That's a very dangerous phrase, 'Jews control Hollywood.' What is true is that there are a lot of Jews in Hollywood," he said. Instead of "control," Foxman would prefer people say that many executives in the industry "happen to be Jewish," as in "all eight major film studios are run by men who happen to be Jewish."
But Foxman said he is proud of the accomplishments of American Jews. "I think Jews are disproportionately represented in the creative industry. They're disproportionate as lawyers and probably medicine here as well," he said. He argues that this does not mean that Jews make pro-Jewish movies any more than they do pro-Jewish surgery. Though other countries, I've noticed, aren't so big on circumcision.
I appreciate Foxman's concerns. And maybe my life spent in a New Jersey-New York/Bay Area-L.A. pro-Semitic cocoon has left me naive. But I don't care if Americans think we're running the news media, Hollywood, Wall Street or the government. I just care that we get to keep running them.
Best answer:
Answer by kickstart
jews,catholics,muslims,protestants…it doesn't matter who is running the circus…they still need the clowns
Add your own answer in the comments!
Relaunching 'Yellow Submarine': Beatles-inspired classic out in restored version
The group hated a Beatles cartoon series that TVC and King Features (which produced "Yellow Submarine") had done for American television, and signed off on the film only to fulfill a contractual obligation. Actors voiced their parts.
Read more on Kansas City Star
Discover the myriad of solutions to bring you peace of mind while maximizing your time and profit with business solutions from Shieldcore™. www.shieldcore.com The Reliability, Security and Performance of the Shieldcore™ ISD 1800S line of Intelligent Security Devices is a direct result of 14 years of experience, actually working in the networking and data security Industry. The Shieldcore™ engineers sweated bullets perfecting every bit and byte, pushing design and technology forward with the latest technology thanks to our Intel relationship . And we did it all without compromising one bit of quality. Evolved, yet carrying on the legacy of the proven generation's of PORTHOG™ systems that came before. ShieldCore™ founders Joseph Lackie CEO, Chairman of the board and Chris Ivancic CTO started their business in the studio district of Burnaby 'Hollywood North', British Columbia, Canada. Joe and Chris were in the business of providing secure information services to the film and television industry. In 1998 they developed a firewall product codenamed the PortHOG™ (which has continuously evolved, and been the IT guardian behind 400 feature films to date.) Film and television productions have to secure production financials, contracts, footage, celebrity information and communications. Productions have enormous budgets and can easily afford any vendor or custom UNIX solution available; but instead chose a solution by Titan IT ShieldCore™ Systems, offers a pragmatic solution in …
A few contracts for the film and television industry products I can recommend:
Actors Secret Weapon
Now, A Big Thumbs Up From The Entertainment Industry! The Secret Of Your Success As An Actor Is A Shortcut To Your Success Through My Experience! I Arm You With Infallible Tips And Your Very Own Secret Weapon ! Create Your Destiny As An Actor!
Actors Secret Weapon
IATSE ends short-lived strike against 'The Great Escape'
After less than a day, the International Alliance of Theatrical Stage Employees called off its strike against the reality TV series "The Great Escape." IATSE, which represents below-the-line crew members on films and television shows, said Saturday …
Read more on Los Angeles Times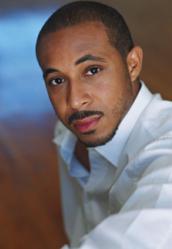 Los Angeles, CA (PRWEB) June 07, 2012
Dale Godboldo Enterprises, Inc. (DGE) announced today a broad-based initiative to develop platforms for young talent to excel in the arts, by partnering with financial institutions, production studios, educational institutions, and not for profit organizations to produce globally distributed content that, much like the Mickey Mouse Club, will serve as breeding grounds for young talent while providing scholarships and mentoring programs dedicated to advancing the skills of young creators.
Dale Godboldo was a cast member on the 90's Mickey Mouse Club alongside Justin Timberlake, Ryan Gosling, Keri Russell, Christina Aguilera, Britney Spears, JC Chasez and NBC's "The Voice" finalist Tony Lucca. Over a 20 year period, Godboldo appeared as an actor in over 130 episodes of television and films, and in business managed millions in project financing, media design and distribution contracts.
"Our experience on the Club was unique in that our creativity was nurtured on a daily basis and backed by a million dollar production budget per week," says Godboldo, "That kind of structure, support and training is a missing link when trying to understand the later successes of so many from that show, and why I am passionate about giving young and dynamic artists similar opportunities."
Unique to DGE's production plans is its commitment to preparing young artists for long-term careers in the entertainment industry, both in front of and behind the camera. DGE's strategies include building infrastructures for training and project financing, as well as providing guidance in managing success.
DGE will focus on creating both mainstream and art-house projects traversing music, film, television and new media. Projects and strategic alliances will be announced throughout the remainder of the year.
Dale Godboldo Enterprises, Inc. is a diversified holdings company with ownership interests in real estate, media and technology. Companies co-owned and managed include Wylie Studios, LLC, Global Renaissance Entertainment Group, Inc. and Brigade in downtown Los Angeles. Strategic alliances include a distribution deal through Mahvrick Networks with Omniverse One World Television, Code Black Entertainment/Lionsgate, and the principals of Cherokee Investment Partners, a $ 2B investment fund.