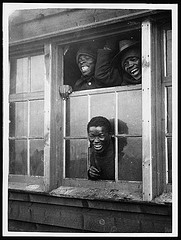 by
National Library of Scotland
Contract Management Software allows you to manage contracts, automate contract management and much more. However, the details involved within the varying contract management software solutions can become confusing. This article is dedicated to providing seven solid features you can and should expect before you spend any dime.
Here is a list of features we will examine in this article:
1. Contract Endorsement
2. Contract Creation
3. Contract Storage
4. Contract Management
5. Contract Examination
6. Contract Negotiation
7. Contract Payment Services
Although there are many other features in contract management software solutions, this article is only intended to provide an overview for any one considering purchasing this type of software. This article will also allow any individual interested in learning more about contract management software to get a good idea of what to contract management software is. I really hope this helps you out!
Let's get to it.
Contract Management
Contract management is the managing of all aspects and phases of any and all contractual agreements including the creation of certified, professional contracts that meet legal directives, supply categorization and systematization in contracts, etc. Contract management software facilitates management and the automation of tracking and reporting of contract processes.
Contract Creation
Contract creation involves the drafting of contracts from idea and discussion to completion Contract management software will allow the user to automate this process into legal/binding agreements and contract modifications in the form of amendments if necessary.
This is important! Having the wrong contract management software may cause you unnecessary stress due to legal problems with improperly outlined contracts. The reason it may be necessary to have contract management software is that it often will have templates and proper wording in order to assure that the agreement is clearly documented and explained.
Contract Storage
Contract storage is pretty self explanatory. The user can collect, gather, and store all contracts in one system. Contract management software provides the system to save contracts for proper record keeping.
Having a storage system for your contracts with customers allows electronic copies of agreements made, modifications, amendments, etc. to be kept securely in one place. This prevents common accidental spills, loss, and damage to hard copy contracts.
Contract Payment Services
Contract payment services involve the negotiation of payment terms, establishing of compensation methods, and payment tracking from contract initiation to conclusion of payment. Contract management software supports uninterrupted services around the implementation of expenditures owed to partners throughout the life of the contract.
Having one place to discuss and document all payment negations is invaluable. In the event of legal ramifications or discrepancies in contract negotiations, both you and your customer can use contract management software to automate and document all financial compensation methods.
Contract Negotiation
Contract negotiation entails authentication completion, evaluation and establishing of payments due according to the specifics in the negotiation for each party. Contract management software will allow the user to authorize and authenticate chargeback claims for each contract partner.
As mentioned above, with contract management software the entire negotiation process can be done in one system. This ensures that all parties involved with the contractual agreement have clearly documented claims stated in the proper format.
Contract Endorsement
Contract endorsement involves scheduled approvals based on changes made and milestones reached in contract negotiations. Often these contracts are online allowing both parties to evaluate objective goals and submit approval.
At any point in the negotiation process or amendment of prior agreements, contract management software will allow each party to approve or deny any part of the contractual goals of the other partner. This is important because nothing can be finalized in the contract without prior approval from both parties.
Contract Examination
Contract examination entails the analysis and investigation of the varying contract-based relationships over the history of the contract. Contract management software allows the detailed scrutiny of the contractual agreements, financial analysis, and quality of contract implementation strategies for each customer according to individual demographics.
Knowing what implementation strategies were effective and which ones were ineffective allows for optimization of future strategies. In plain English, this means that knowing what worked and what didn't helps you do what worked more. If you don't evaluate your processes, you may be in danger of repeating poor business practices and losing money.
For more information on contract management software or other types of management software, visit Management Software Review (http://managementsoftwarereview.org). Your SOURCE for management software info.
All I need to know about contracts
A brief examination of contracts and the legal system. Hello and welcome to the gradualreport… I am Danny your best friend on the internet… I really fee like I know you… but did you know that i'm a Lawyer… YES… today contracts… a law students understanding… A contract…
Video Rating: 4 / 5
Question by chrisday: contracts?
explain what collateral warranties are and how the doctrine of privity of contracts and the difficulty or recovering pure economic loss in the law of tort has lead to their increasing use on commercial developments.
i have managed to get most of this question dun just thought i would ask a person that has a profession in contracts that could give me advise.
thanks to everyone that takes an interest in my problem!!
Best answer:
Answer by David B
Another homework assignment?
Add your own answer in the comments!
Lockheed Martin Wins Contract of Up to .6 Billion to Manage …
By Victoria Stilwell. Lockheed Martin Corp. (LMT) was awarded a contract worth up to $ 4.6 billion by the Defense Information Systems Agency to head work on …
Read more on Wall Street Journal
[wpramazon asin="0486426920″]
Check out these contracts products:
CME plans to launch US steel scrap contract in autumn
Scrap contract is CME's 13th steel-related product * CME continues to work on Chinese ferrous contract * U.S. HRC contract open interest hit record highs …
Read more on Reuters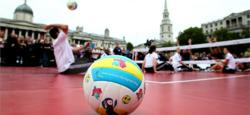 (PRWEB) June 20, 2012
As the host broadcaster for the Paralympics in London Channel 4 is excited to announce that Great Britain will have representation for the first time ever in sitting volleyball at the Paralympics after 21 athletes were named in the men's and women's teams for London 2012.
There had been uncertainty last year whether Paralympics GB would take up their host slots for both teams in London because of performance doubts.
But having made detailed presentations and discussions to the British Paralympic Association (BPA), the governing body which oversees all sports at the Games in the UK, sitting volleyball representatives had shown sufficient progression in standards to earn their host-slot nomination in their respective competitions.
Penny Briscoe, deputy chef de mission (performance) of ParalympicsGB, whose responsibility is to ensure all athletes can compete to the levels set by the governing body, said all 21 athletes merited selection for the London Games.
We have always been clear that there are no free tracksuits – in order to be selected for ParalympicsGB, you have to demonstrate that you have got what it takes to compete on the biggest stage in disability sport," she said.
"Just a few years ago there was no sitting volleyball programme in the UK, so the sport has come on hugely in the last few years."
Among the sitting volleyball competitors in London are Martine Wiltshire (nee Wright), who took up the sport as part of her rehabilitation after losing both of her legs in the London 7/7 bombings in 2005.
"Its the biggest sporting event on Earth, and its coming to the city where I was born," she said.
"I have dreamt of being part of it and now I am going there to do my country proud. This has been a long journey but it does not stop here, as we now enter our final training phase."
London Mayor Boris Johnson congratulated Wiltshire on her selection after meeting the two teams at City Hall on Wednesday.
"I would like to wish Martine and all of her team-mates the very best of luck when they battle it out against the best teams from around the world this summer."
Other notable competitors include Netra Rana, a Gurkha who was injured on patrol in Afghanistan.
It has been a hard rehabilitation process for me but sitting volleyball has helped me physically and emotionally," said the Nepal-born Briton.
"I am very proud to be selected into the squad and I will be honoured to take to the court in the summer with my team mates to represent Great Britain and make my country and family proud."
Charlie Walker, a former bomb disposal officer who lost his legs after contracting meningitis and Richard Dobell, believed to be the only player in volleyball history to have represented Great Britain in all three disciplines of indoor, beach and sitting versions of the game, are also included.
Dobell, who previously captained the England indoor volleyball teams from 1987 to 2002 and competed on the international beach volleyball tour, took up the sitting game after injuring his knee.
Craig Hunter, chef de mission of ParalympicsGB said: Not only have they worked incredibly hard to get to this point, but as individuals many of them have gone through difficult personal circumstances in order to do so.
"These athletes epitomise the power of the Paralympic Games to inspire people, both disabled and non-disabled, and the power of sport to change peoples lives.
The men's sitting volleyball team had been confirmed to compete in September 2011 while the women's team had to wait until March this year to receive the green light for London.
Prior to London 2012, only standing volleyball teams have competed for ParalympicsGB.
The announcement takes the ParalympicsGB squad to 204, along with two sighted goalkeepers who will play for GB's blind football team.
Women's sitting volleyball team

Amy Brierly

Andrea Green

Claire Harvey

Emma Wiggs

Jessica Frezza

Jessica OBrien

Julie Rogers

Martine Wright

Jodi Hill

Sam Bowen

Vicky Widdup
Men's sitting volleyball team
Anton Raimondo

Ben Hall

Charlie Walker

James Roberts

Justin Phillips

Muzzaffar Jabbar

Netra Rana

Richard Dobell

Rob Richardson

Sam Scott
You can watch a full interview with Martine on the final episode of Road to London 2012: Paralympics Extra on 4oD


For all your latest news ahead of the 2012 Paralympics, follow @C4Paralympics on Twitter and like the C4Paralympics Facebook page