Do you know how to create a logo for free? Are you tired of your plain, outdated company logo? Do you want to spend hundreds of dollars to have one created or make your own logo for free? Let's see how to make a logo for free that will make you proud.
Yes, you can contract with a graphic artist to produce a very appealing logo. Usually, they will provide you with the 3 to 6 initial samples for you to select from. Once you have selected the most perfect logo from those submitted they will usually make a few additional corrections or updates. These changes are included in the original price.
Let me share with you the three different types or formats of logos.
A logo is usually comprised of:
All text
A symbol or shape
A combination of text and symbol or shape
A basic text logo would be just your company name. Examples of well known all text logos would be similar to Google, Exxon, and Dell.
A symbol or shape could be a square, circle, rectangle, oval, or any shape. One that automatically comes to mine is what began as a check mark and is now referred to as the Nike Swoosh. Something so simple is now recognized around the world.
Now, I am sure you would agree that a combination of the two is probably the best. Think of the Ford oval, the circles in HBO, SHOWTIME and Cinemax, or the square orange box around The Home Depot name, just to name a few.
Text Only Logo
Most daily newspapers began and continue to use text only logos made up of their names. They just use a fancy typeface or font. Examples would be The New York Times and The Washington Post. Why would they do that? Because they printed only using black ink? No, because they wanted something easy for their customers to read and recognize.
After a while, some logos will get old and outdated. Over the years, I have had several graphic artists' complete logos for a few companies I have owned. Personally, I find that a plain text logo seems to maintain its appeal longer and I can Create a Logo for Free.
Using Microsoft Word you can create text logos using various fonts. I find that some special fonts can really make the difference in a sharp logo. There are a variety websites where you can download fonts for free. I would suggest you be selective in what you download as you do not want to pick-up a virus.
Symbols and Shape logos
As you know, the logo for Nike is a simple "swoosh" and looks as if it began as a check mark. Would you agree the more simple a design, the more appealing? A logo does not have to be a lot of fancy unrecognizable shapes and colors. In fact, something as simple as a circle with three smaller circles could be used to symbolize someone in a bowling related business.
Squares stacked side by side can be colored in black and white or two different colors. Something similar a small section of a checker board. Triangles stacked point to point, overlapping circles or ovals or a combination any simple shapes can create an interesting logo. Be creative and find a design that is unique and will convey your company image.
Combination of Text and Symbols or Shapes
To a text logo of the company name, you can add color or a shape. You can also create a background or a partial background with a contrasting color. A pet peeve of mine is someone using clip art or a photograph as a logo. They look cheesy and cheap.
A lot of the large corporations will modify their logo from time to time. Some changes may only be in color or font style. Others will undertake a complete makeover. Their corporate brand has to be very strong for them to accomplish a complete makeover. Consider the various makeovers of both Coke and Pepsi.
In summary, I am sure you would agree that it is best to keep it simple when it comes to your logo, if you do it yourself? It is important to think of this logo as being your trademark and you will be building a brand around it.
Simple is better when you consider where the logo will be used. Will it be used on a business card, letterhead or outdoor signs? At 60 mph, the more simplistic, the better if you create a logo for free.
As a side note, I recently traveled the southern route between Dallas and Phoenix, along Interstate 10 outside El Paso. In that stretch, there is a lot of what seem like mile long freight trains. On most, there was a "tag" or some form of graffiti. I was amazed at some of the text artwork. All was done with a paint spray can. I cannot even do a good job painting my fence with a paint spray can.
I thought to myself, if those individuals just made a little effort, they could become a successful graphic artist.
Billy Henry began his entrepreneurial career at a very young age. In the days before Polio vaccine, he had Polio and remembers being hospitalized for quite some time with a weight hanging over the end of the bed, attached to one leg. His entrepreneurial career began when he charged his fellow grade school students to walk on his crutches. Bill now helps entrepreneurs and small business owners to be remembered through his website, [http://www.thebestpromotionalproducts.com]. For more thoughts on logos and business cards visit [http://www.thebestpromotionalproducts.com/create-a-logo-for-free.html].
Article Source:
http://EzineArticles.com/?expert=Billy_Henry
www.localmentor.com get 9 worth of free training – more free real estate investing training videos on wholesaling, flipping houses, buying houses subject to, lease options and much much more. http
Question by LynnD: Is there any way to downloand California real estate forms (offers, contract, assigning contract) for free?
I've checked out legalforms.com and usalegal . Am willing to pay but want the most accurate, etc. I'm not an agent but am a fledgling real estate investor, looking to buy distressed properties and assign the contract.
Best answer:
Give your answer to this question below!
Western Bulldogs free to promote Jason Johannisen
The out-of-contract defender played three games under former coach Rodney Eade last season but has struggled for form and fitness this year, playing just five senior games for VFL affiliate Williamstown. The blow could open the door for Johannisen who …
Read more on Herald Sun
The Best Exercises You've Never Heard Of
Mad Scientist Special! Learn Unique, Powerful Exercises You've Never Heard Of, Covering Every Bodypart…abs, Chest, Arms, And Everything Else! Get Better Results For The Hard Work You're Already Putting Into Your Training Right Now.
The Best Exercises You've Never Heard Of
[wpramazon asin="1599410230″]
This is the first introduction video on how to use your Photographer's Contract Maker iPhone App. Available for purchase now! itunes.apple.com
Video Rating: 4 / 5
Check out these contract forms for free products:
Create A Financial Fortress Investing In Apartments Ecourse
Best-selling Author & Co-author Of Commercial Real Estate Investing For Dummies And Donald Trump's 3 Master Secrets Of Real Estate Success. Amazing Course Content And Tools! 19 Audios And 200+ Pg Workbook. The Best Apartment Investing Course On Earth!
Create A Financial Fortress Investing In Apartments Ecourse
Magic, Nelson agree in principle to new contract
The deal comes just a week after Nelson opted out of the final season and nearly $ 8 million of his contract to test free agency."Glad to say I've reached an agreement with the Magic… I'm blessed to have the best fans and a great organization …
Read more on St. Augustine Record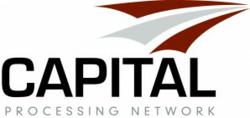 Phoenix, AZ (PRWEB) July 11, 2012
Capital Processing Network (CPN), a Phoenix-based merchant services provider, today revealed a list of the top complaints about credit card processing, based on a continuing survey of prospective clients and existing customers. Because most businesses have had some form of credit card processing service for a number of years, they often bring up their pet peeves about their current processors when looking to Capital Processing Network as a payment processing alternative.
Some of the top complaints revolved around contract issues, fees, equipment confusion, and customer service, said Jeff Stephan, CEO of Capital Processing Network. Because nearly every company in the US uses credit card equipment for payment processing, business owners can be thrown for a loop by technical glitches, billing issues, and hidden fees.
Capital Processing Networks survey of complaints related to credit card processing services included (1) unexpected fees, (2) credit card terminal problems, (3) unresponsive customer support, (4) funding delays, and (5) high rates on card processing. While many new customers rated fees and rates as very important when choosing a new processing company, it turned out that issues with customer support and equipment were also deal breakers, because if sales are being lost to a bad terminal, processing rates are not an issue. Customers concerned solely with cost often expressed surprise that the rates their current processor quoted were base rates, while most typical transaction costs were in fact much higher.
Among many consumers, debit and credit card payments are overtaking cash as a form of payment. As a result, more and more businesses have turned to merchant account processors for credit card terminals and service. A lot of processing companies send out slick mailers and brochures to every company with a business license, said Stephan. Unfortunately, the inexpensive rates advertised may be temporary. In the same way that your cable TV company may offer a 6 month teaser rate, a processor may give you low rates today and leave you with higher costs and spotty service tomorrow. Weve even heard of contract cancellation penalties over a thousand dollars that were not disclosed in free equipment offers. Another complaint is merchants were promised that there is no contract by their sales person and found out of course, that there was a contract. 'No contract' promises are impossible to honor because every merchant has to sign a contract between the merchant, bank, and processor to open up a 16 digit merchant account. There is no way to avoid having a contract in place.
Capital Processing Network uses customer complaints and suggestions to improve service and develop new solutions for the future. For example, CPN features full time customer support from US-based card processing specialists, so clients can call at any time if there is an issue with a credit card terminal. Another solution based on customer input over fees is CPNs Low Risk Portfolio which has become the companys primary service offering. Capital Processing Network has essentially grouped companies that have a lower risk of chargebacks or fraud, and as a result it can get (and pass on) lower fees for credit card processing. CPN also utilizes an equipment for life program, which means that qualified customers can get their terminals replaced with newer models if their current machines become obsolete. Finally, Capital Processing Network promises full disclosure on all fees and costs related to credit card processing.
About Capital Processing Network

Capital Processing Network is a merchant service provider with US based service and support. The company offers a full range of services including merchant credit card processing, credit card terminal leasing and rental, PCI compliance services, and solutions such as gift cards and virtual terminals. Capital Processing Network also offers services such as check conversion, transaction reporting and management, and long term account maintenance. For more information please call 1-877-456-9747 or visit http://www.capitalprocessingnetwork.com.