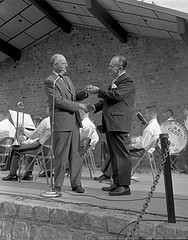 by
The Library of Virginia
Did you ever imagine being in the film business? If you do not want to be in front of the camera, maybe being behind the camera is more your calling. Going to Film or TV school is a great way to learn every aspect of the film making process and how Hollywood works. Many great universities have some type of film program, so do not get wrapped up in only going to the top ranked.
Any list of top film schools need to be looked at with caution. Everybody school is set up differently, so it is impossible to say this school is better than that school because what is good for you might not be good for you.
Here is an A to Z list of some of the more respected film schools in the United States:
AFI
Who went there? David Lynch Terrence Malick, Ed Zwick, and Amy Heckerling.
The American Film Institute is pretty awesome place. It is a conservatory where known artists mentor up and coming talent.
They offer 2 year Master of Fine Arts programs and a 1 year Master of Arts degree in Digital Media Studies.
American University
Who went there? Barry Levinson of "The Wire" and "The Natural"
Introduced in the early 1970′s, this was one of the first film programs in the country. They specializes in documentary filmmaking.
California Institute of the Arts
Who Went There? Tim Burton
Founded by Walt Disney, they offer a degree in film, TV, and video production. They offer media internship opportunities. Most of Cal Arts staff and faculty is typically working in the entertainment industry.
New York University – Tisch Film School
Who Went There? Oliver Stone, Spike Lee, Martin Scorsese, Joel Coen, Chris Columbus, and Joel Silver
The Tisch School of the Arts opened in 1965.
The film program is recognized internationally as one of the best schools for learning film, television and radio. Fewer than 300 applicants are admitted into the undergraduate program each year.
UCLA
Who Went There? Danny DeVito, Tim Robbins, and Francis Ford Coppola
The UCLA Film School is considered one of the best in the country. The UCLA Film and Television Archive hass the largest collection of film and videos in the country outside of the Library of Congress.
USC
Who Went There? George Lucas, Robert Zemekis, and Ron Howard
USC opend up in the early 1980s as a world class film and television facility. Being in Los Angeles, you really can not go wrong studying film here.
Those are a few that always make the list. There are many more top film schools out there, so do not get discouraged if you do not go to one of these schools. A career in film and television can be a tough. If you get into one of these schools you might be well on your way to starting your career the right way.
Educating yourself about Movie making is simple. Click the text to find out more information about things like film schools in north carolina
1st Aired 4/1/2010 In honor of April Fools' Day Brett Erlich takes a look at the funniest prank videos on the internet. current.com VIEW more Viral Video Film School & SUBSCRIBE to the YouTube Channel here… www.youtube.com

Viral Video Film School's Professor Brett Erlich has a bone to pick with animals. They may look adorable, but a lot of them are jerks. Brett has scoured the internet for evidence that animals aren't all cuteness and light. Some of them have dark sides. Especially the animals with darker fur on a particular side.
Question by nomadmaster007: are there copyright laws associated with filming public schools in movies?
I was writing a script which involved two middle schools as the setting.
1. would i need to get permission to show the schools in a movie
2. what would be the consequences of using the "evil" school's name in the movie?
Best answer:
Answer by Riley
1. yes you would need to get permission to show the schools because you could get in trouble for filming on their grounds without consent.
2. i am positive that you can not use the real school's name in the movie, especially if you want to talk down about it. You could most likely get fined by the school you are bashing so i would change the name a little. A script writer hated his high school he came from (buffalo grove in illinois) and he was forced to change a few letters in the name so it wouldnt make the school look bad.
good luck! congrats on your script!
Give your answer to this question below!
Kerner to step down as film dean at UNCSA
Kerner, an accomplished film producer who is currently in production on "The Smurfs 2," has been at UNCSA since 2007. Under his leadership the film school …
Read more on The Business Journal
[wpramazon asin="0431021651″]

Brett Erlich gives us a lesson on perfecting the old video classic: playing the guitar by yourself in your room. Watch More infoMania Thursdays at 11/10c on Current TV www.current.com current.com VIEW more Viral Video Film School & SUBSCRIBE to the YouTube Channel here… www.youtube.com
Video Rating: 4 / 5
A few filming schools products I can recommend:
Treasure Hunt Party Game With Pirate Theme For Children
Established, Successful Ebook, Now Open To Affiliates. Easy To Organise Party Games For Children 5-15 / Church / Celebration Etc. Longtail Keywords, Cross Sell And Upsell. More Info At www.treasurehuntbook.com/affiliatehelp.htm
Treasure Hunt Party Game With Pirate Theme For Children
Navy Hill School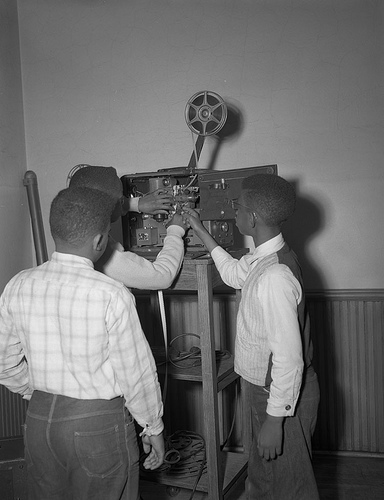 Image by The Library of Virginia
Title: Navy Hill School
Creator: Adolph B. Rice Studio
Date: April 10, 1958
Identifier: Rice Collection 1852D
Format: 1 negative, safety film, 4 x 5 in.
Rights Info: No known restrictions on publication.
Repository: Library of Virginia, Prints and Photographs, 800 E. Broad St., Richmond, VA, 23219, USA, digitool1.lva.lib.va.us:8881/R
Ciné Institute – A Film School Grows In Haiti And Is Seeking Faculty …
Ciné Institute provides Haitian youth with film education, training and production support that began as a film festival in Jacmel. Held for three years, Festival Film …
Read more on Indie Wire (blog)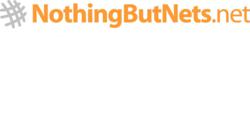 Kakuma, Kenya (PRWEB) June 22, 2012
As the newest Champion in the fight against malaria, actress and humanitarian Serinda Swan recently joined a delegation from the UN Foundations Nothing But Nets campaign to visit Kakuma Refugee Camp to distribute insecticide-treated bed nets to refugees. The trip was tied to Nothing But Nets nationwide appeal to send 100,000 bed nets to refugees fleeing violence in South Sudan.
Since last June, more than 130,000 refugees and counting have entered South Sudan and neighboring countries to escape fighting in the region. 75,000 more are expected this year. As the situation worsens, the United Nations Refugee Agency (UNHCR) is providing food, water, and shelter. In a country where malaria is the leading cause of death among children under five, refugee families in South Sudan also need life-saving bed nets.
The diverse group, which included UN Foundation Vice President Elizabeth Gore and Nothing But Nets Director Chris Helfrich, met with UNHCR and other officials and camp leaders. The delegation also visited a school, a hospital, a vocational training center, and a computer learning center. Swan met mothers and children, sat with children suffering from malaria and malnutrition, and listened to their stories.
Meeting these refugee mothers and children was humbling and inspiring, Swan said. Their patience, strength, and grace in the toughest circumstances are incredible. These families deserve to sleep safely at night, and everything we can do to help, like delivering life-saving bed nets, matters.
This experience visiting Kakuma Refugee Camp with the UN Foundations Nothing But Nets campaign is just the beginning of my support for this important cause, Swan said. I am thrilled to lend my voice to the movement to end malaria. Weve got amazing momentum we can eliminate malaria deaths in this generation.
Kakuma Refugee Camp, about 75 miles from the South Sudan border, has seen an influx of families from South Sudan. Kakuma is home to more than 94,000 people, one-third of whom are from South Sudan. As the rainy season approaches, the risk for malaria in the camp grows, worsened by poor drainage and standing water prime breeding grounds for deadly mosquitoes. Last year, about one-fifth of the people living in Kakuma had malaria.
Every 60 seconds, a child dies of malaria. Yet progress is being made against the disease, thanks to hundreds of thousands of supporters joining the movement against malaria. In five years, malaria has dropped from the leading cause of death among refugees to number five. With bed nets and other low-cost solutions, 11 African countries have cut malaria rates in half in less than three years.
In addition to her support of Nothing But Nets, Swan is a founding ambassador for Friends to Mankind, which works to connect people with good causes worldwide. She has cycled across Cambodia and skydived to raise awareness about child sex-trafficking. Swan stars in the A&E series Breakout Kings, and was featured in the show "Smallville," and the films Percy Jackson and The Olympians: The Lightning Thief, and TRON: Legacy. She recently finished shooting a feature film, The Baytown Outlaws, co-starring Eva Longoria and Billy Bob Thornton. Swan launched her big-screen acting career in 2009 in the romantic comedy The Break-Up Artist.
Joining Swan in Kakuma were Nothing But Nets friends and supporters Brian Gott, publisher of Variety, and his wife Audra Gott; Tim Gray, Variety editor in chief; tech entrepreneur Ryan Allis; photographer Michael Muller; and Bryant Barr, Director of the BUZZKILL Foundation, which supports Nothing But Nets.
Background

The worlds newest country, South Sudan is roughly the size of Texas, and families escaping the fighting are moving into safer zones, away from the violence concentrated near the border. More than 130,000 refugees have fled fighting on the border of Sudan and South Sudan since last June; observers expect 75,000 more this year. Malaria is a leading cause of death among refugees and the number one cause of death in South Sudan among children under fivebed nets are an easy, cost-effective tool to keep families safe.
To date, Nothing But Nets has raised more than $ 40 million to distribute more than 6 million insecticide-treated nets to families throughout Africa. To learn more, visit http://www.NothingButNets.net
###
About Nothing But Nets

Nothing But Nets is a global, grassroots campaign to save lives by preventing malaria, a leading killer of children in Africa. Inspired by sports columnist Rick Reilly, hundreds of thousands of people have joined the campaign that was created by the United Nations Foundation in 2006. Campaign partners include the National Basketball Associations NBA Cares, The people of The United Methodist Church, and Major League Soccers MLS W.O.R.K.S. It only costs $ 10 to provide an insecticide-treated bed net that can prevent this deadly disease. Visit http://www.NothingButNets.net to send a net and save a life.
About The United Nations Foundation

The United Nations Foundation builds public-private partnerships to address the worlds most pressing problems, and broadens support for the United Nations through advocacy and public outreach. Through innovative campaigns and initiatives, the Foundation connects people, ideas and resources to help the UN solve global problems. The Foundation was created in 1998 as a U.S. public charity by entrepreneur and philanthropist Ted Turner and now is supported by global corporations, foundations, governments, and individuals. For more information, visit http://www.unfoundation.org.
CONTACT: Nicole Miller (818) 384-9377

Susannah Rosenblatt (202) 492-5486
Find More Filming Schools Press Releases